Anxious Pet
Affiliate Program
When our furry friends feel anxious, as pet owners, we often do too… but not anymore! The Anxious Pet is here with veterinarian-formulated CBD products to help promote the physical and mental health of our beloved companions. Hear the collective sigh of relief from pets and their humans everywhere…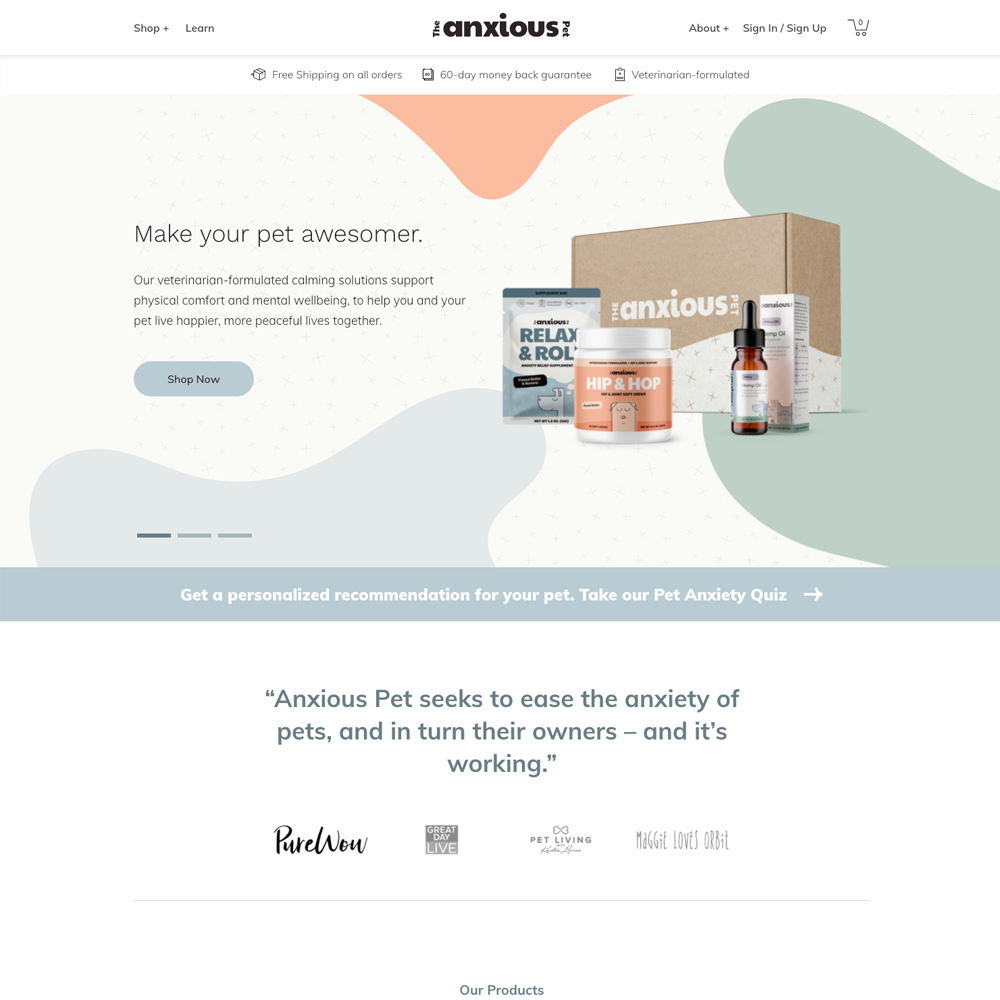 The Anxious Pet Affiliate
Program Offer
The Anxious Pet has a great backstory and one that countless pet owners can relate to, at that. Founder Brock was inspired to create The Anxious Pet from his years in the pet industry and from personal experience with his hairy BFF Boulder. Boulder is a bit neurotic (to put it mildly) as many pets are and was experiencing anxiety from certain triggers like riding in the car or even his scary water bowl.
Brock shrewdly points out that when our pets get anxious, we sometimes do too! Pet owners may feel like they aren't doing enough to ease their pet's minds. Many try supplements or CBD products that don't work, and the frustration builds.
The Anxious Pet is here to address pet anxiety head-on with organic CBD oil and other natural ingredients that actually work! All the products in The Anxious Pet catalog are tested by independent labs and formulated by a veterinarian. Backed by years of research, The Anxious Pet offers tasty supplements with quality ingredients to support cognitive function, calm mood, joint health, and immunity.
CBD is well-known for its documented anti-anxiety effects, but The Anxious Pet turns things up a notch by including powerful, natural medicinals in their formulas — superstars like L-tryptophan, St. John's Wort, and turmeric, to name a few.
90 Day Cookie Length
Conversions happening within a 90-day window ensures you will get credit for the sale.
15% RevShare Offer
Promoting the Anxious Pet affiliate offer earns a 15% RevShare on purchases.
10% Discount Funnel
Anxious Pet affiliates use a 10% discount offer to incentivize their traffic that can double conversion.
The result? Thousands of happy pets and relieved owners! Whether it's for specific triggers like fireworks or taken as a daily supplement to support the endocannabinoid system, CBD oil products from The Anxious Pet are sure to give your furry companion the wellness support he/she needs to live a happy life.
How to Make Money Promoting The Anxious Pet
The CBD pet space is booming with options, but we like how The Anxious Pet specifically appeals to some problems pet owners deal with everyday — chewing, destructive behaviors, trouble in the car, etc. — most of which are rooted in some form of anxiety. Plus, they use organic CBD oil in all their products and awesome natural ingredients for specific pet health issues. RevOffers is therefore proud to include The Anxious Pet among our network of trusted vendors.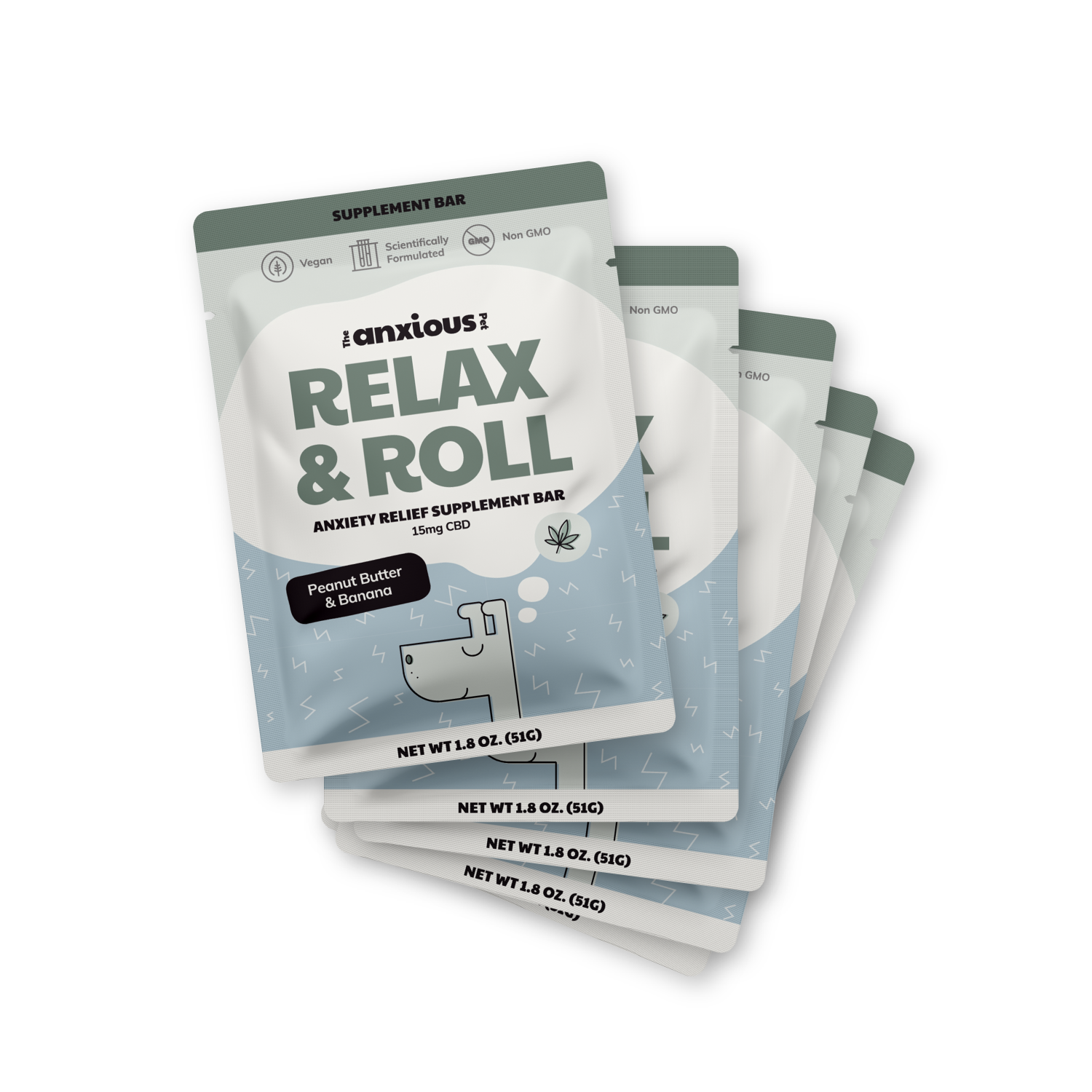 Why RevOffers Performance Marketing?
As an affiliate, you are aware that there are many poor brands with empty products out there, and a few amazing brands with ultra-premium products to promote. RevOffers focuses on quality over quantity, we have the best list of curated CBD offers anywhere.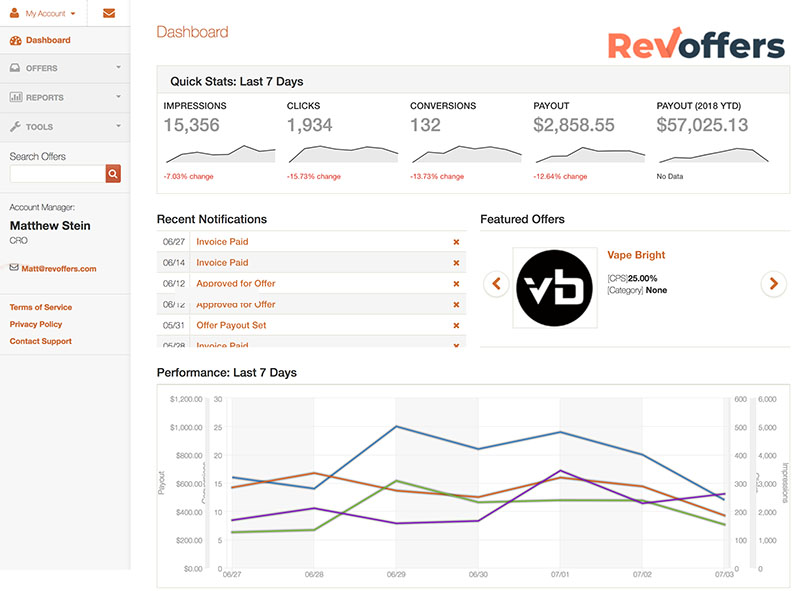 Why Affiliates Love to Promote with RevOffers
We curate the best transformational health products that are high-converting which allows our publishers to make even more money promoting brands they can believe in. Since RevOffers is an network, publishers have centralized access to multiple offers making it easy to promote, track and get paid.
RevOffers makes it easy for us to promote multiple offers all from one dashbaord - which means one payment too! With RevOffers we've been able to grow our affiliate revenue by 400% in just 3 months.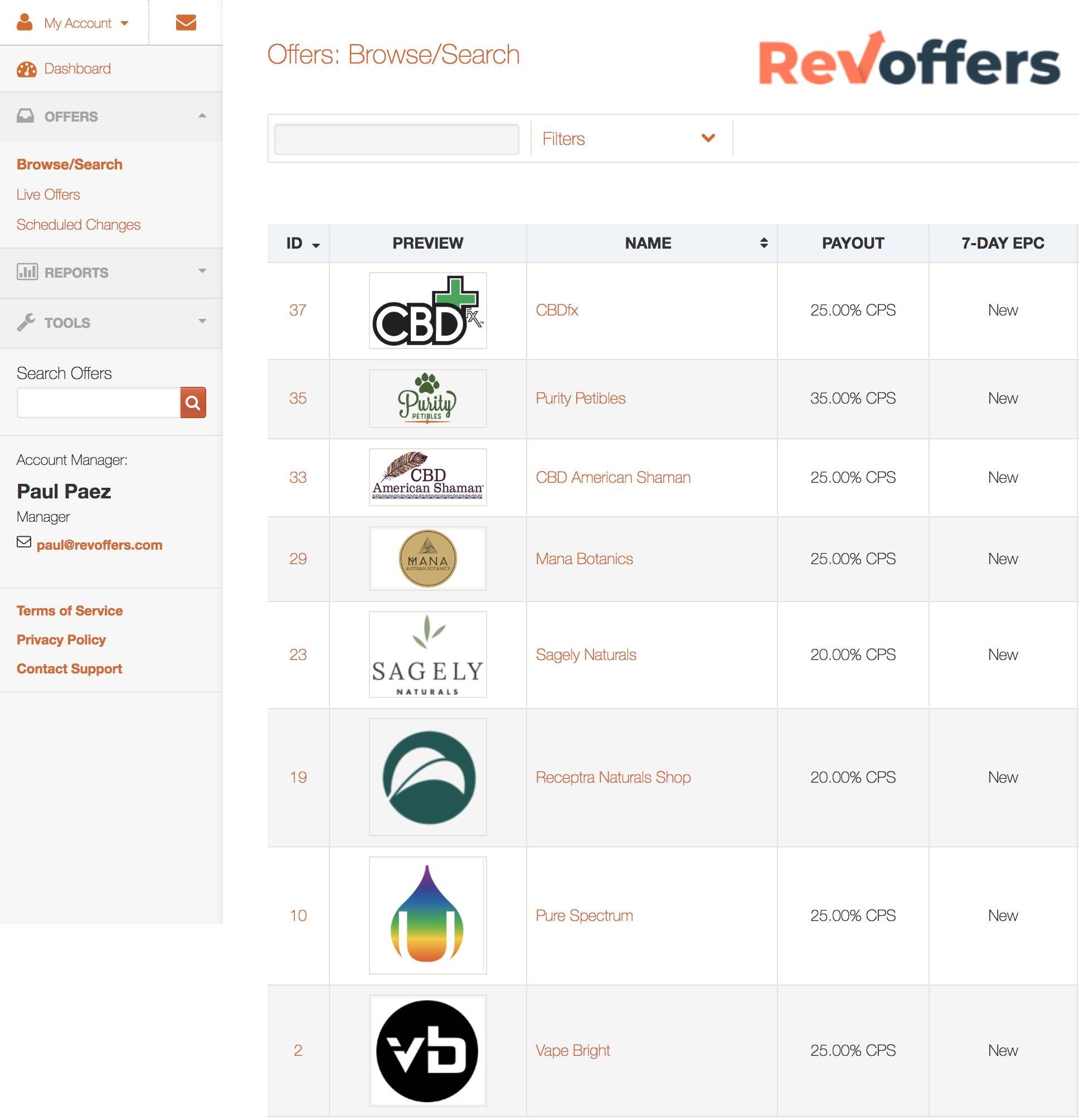 We are an Affiliate Network
We specialize in bringing affiliates like you high-converting offers with excellent payouts.
RevOffers creates deep partnerships with partner brands to ensure publishers actually get paid on time, every time. Joining RevOffers allows affiliates to leverage our curated collection of products in legal cannabis, natural health, and more. Putting multiple legal cannabis affiliate programs in one place simplifies and consolidates the process of making money with affiliate marketing.
Our Industry Leading Publishers