Sunday Scaries
Affiliate Program
Say goodbye to the Sunday scaries forever! The key? Contagiously fun CBD products brought to you by Sunday Scaries, the wildly popular company out of San Diego known for their brutal honesty and absolutely genius branding.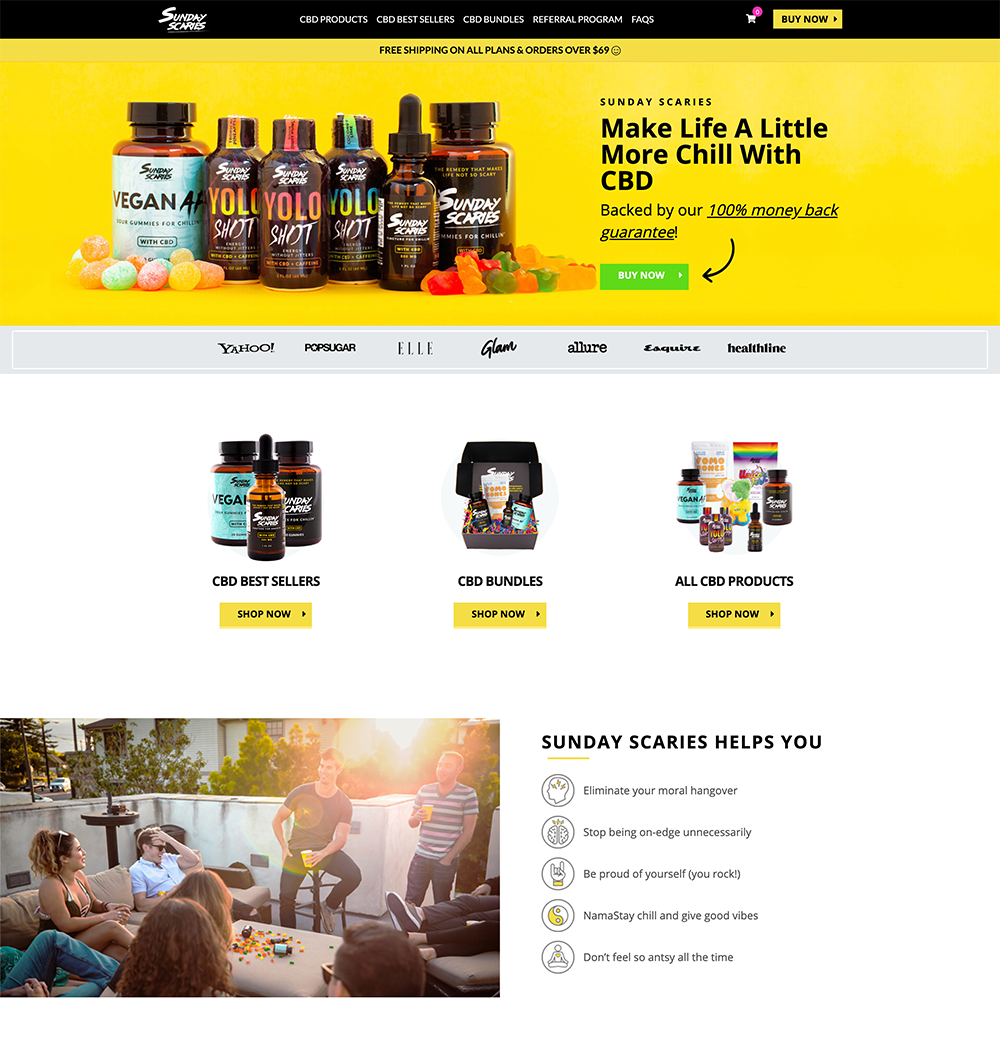 Sunday Scaries
Affiliate Program Offer
Don't be scared. Sunday Scaries is out to eliminate all sorts of hangovers and kick anxiety to the curb with a line of broad-spectrum CBD products and a brutally honest message that is resonating with people all over the country.
It's this honest messaging and fun personality that have catapulted Sunday Scaries into the public consciousness. People who don't even use CBD have heard of the brand, and they've received major attention in magazines like Allure, Elle, and more. The name, messaging, and highly specific target — anxiety — it's all pretty genius and keeps consumers coming back for more.
But Sunday Scaries is more than just next-level branding. They source organically grown hemp from Colorado and utilize CO2 extraction, both markers of a top-notch CBD vendor. The company also provides independent lab tests for all their products online. Nothing scary!
90 Day Cookie Length
Conversions happening within a  within a 90-day window ensures you will get credit for the sale.
25% Revshare Commission
Promoting the Sunday Scaries affiliate offer earns a 25% Revshare on every sale.
15% Off Coupon Incentive
Sunday Scaries affiliates use a 15% coupon to incentivize their traffic, can double conversion.
Sunday Scaries is most famous for their award-winning CBD gummies, also packed with vitamins D3 and B12 to enhance recovery and energy. Since their flagship product, they've launched vegan CBD gummies, tinctures, and more. All to help you relax and stay chill on Sunday or any day of the week.
How to Make Money Promoting Sunday Scaries
When it comes to branding, Sunday Scaries may have almost everyone in the CBD space beat. They've made CBD approachable, and they've ingeniously targeted just one pervasive issue: anxiety. Plus, their domain authority is pretty insane — Google 'Sunday scaries' and they are in the top 3.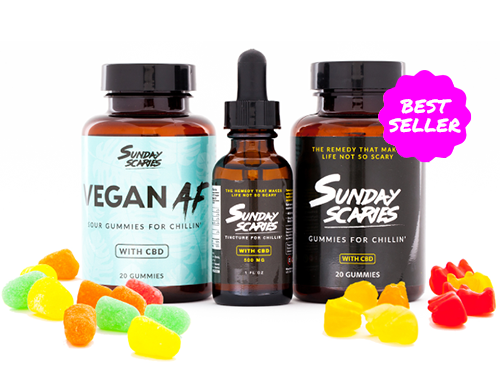 Why RevOffers Performance Marketing?
As an affiliate, you are aware that there are many poor brands with empty products out there, and a few amazing brands with ultra-premium products to promote. RevOffers focuses on quality over quantity, we have the best list of curated CBD offers anywhere.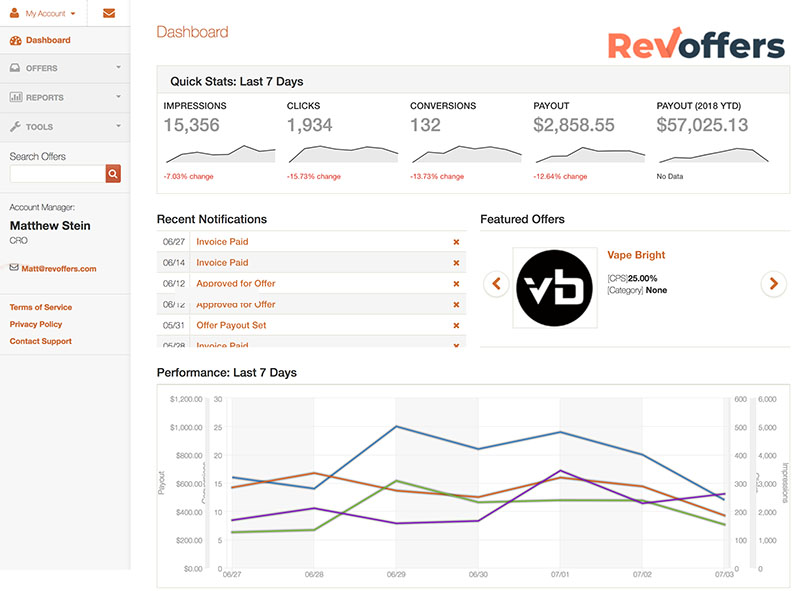 Why Affiliates Love to Promote with RevOffers
We curate the best transformational health products that are high-converting which allows our publishers to make even more money promoting brands they can believe in. Since RevOffers is an network, publishers have centralized access to multiple offers making it easy to promote, track and get paid.
RevOffers makes it easy for us to promote multiple offers all from one dashbaord - which means one payment too! With RevOffers we've been able to grow our affiliate revenue by 400% in just 3 months.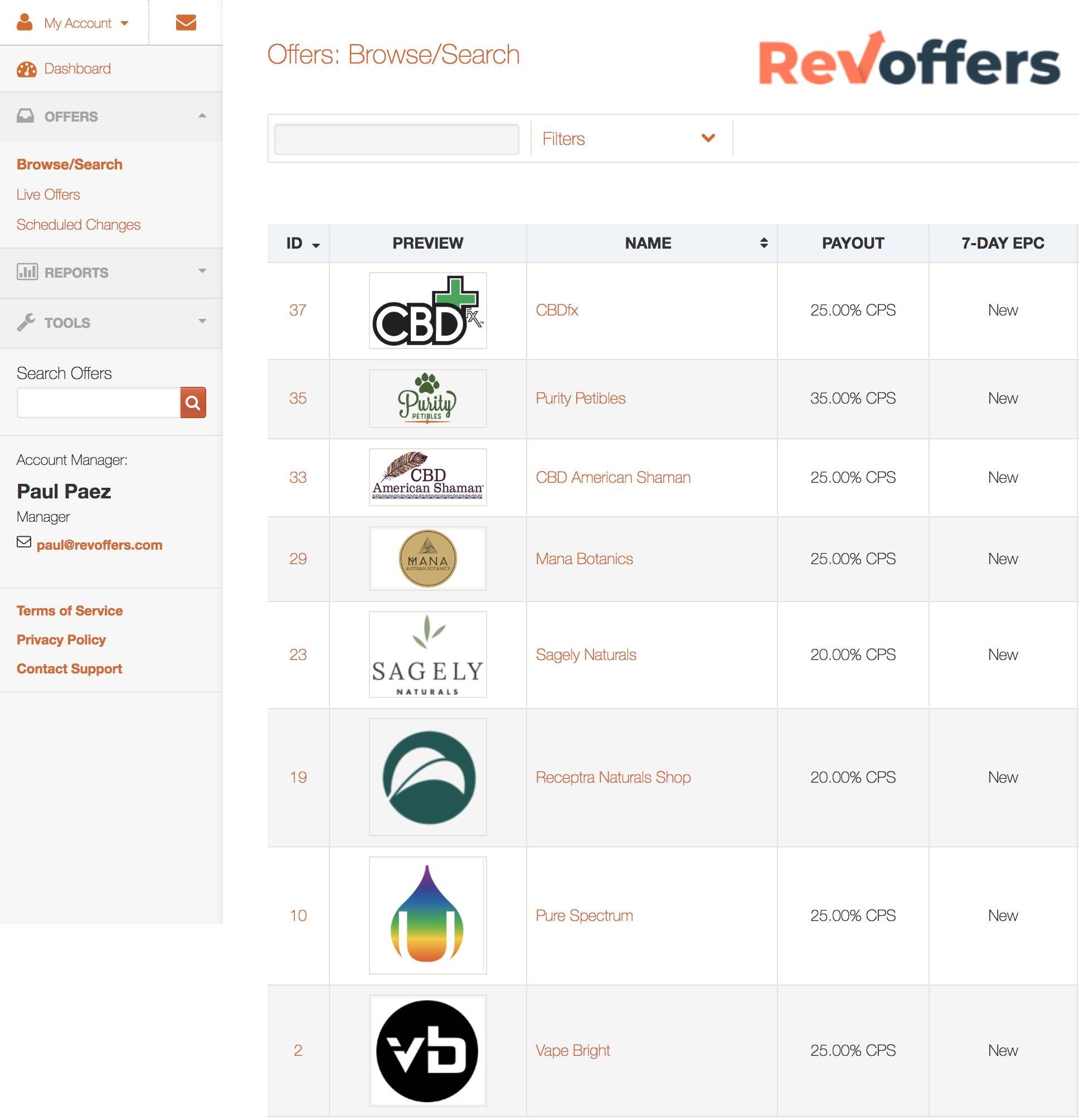 We are an Affiliate Network
We specialize in bringing affiliates like you high-converting offers with excellent payouts.
RevOffers creates deep partnerships with partner brands to ensure publishers actually get paid on time, every time. Joining RevOffers allows affiliates to leverage our curated collection of products in legal cannabis, natural health, and more. Putting multiple legal cannabis affiliate programs in one place simplifies and consolidates the process of making money with affiliate marketing.
Our Industry Leading Publishers