Smile CBD
Affiliate Program
Smile is a refreshing, bright brand that hits the marks we always look for in a CBD company: organically grown hemp, quality ingredients, etc. But where Smile really shines is in their CBD formulations packed with extra vitamins and nutrients most of us are deficient in. Now that type of genius makes us smile.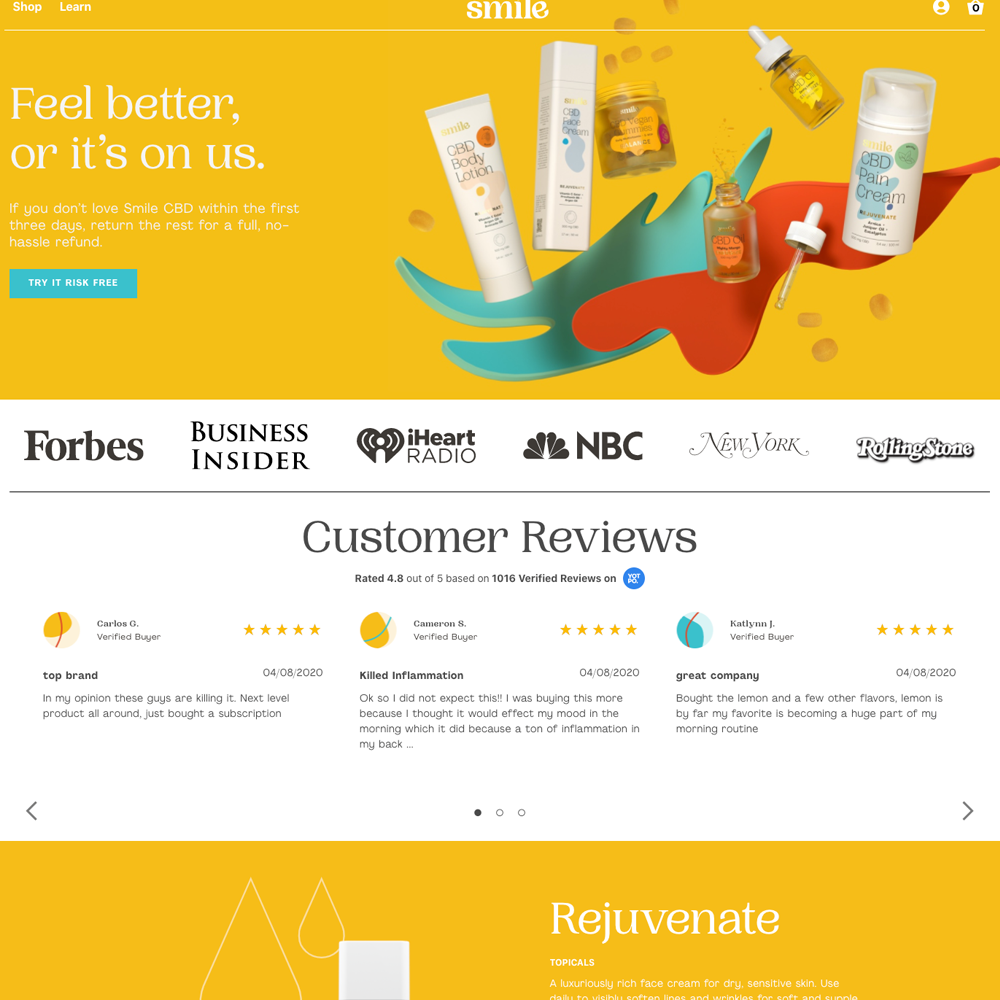 Smile CBD Affiliate
Program Offer
Smile brought something to our attention we didn't consider before — smiling and CBD share a lot of natural benefits! Both promote immunity, mood balance, and more. The Smile mission is to keep you present, peaceful, and in the zone. They do it with organic CBD and an innovative combo of natural vitamins and nutrients to help people stay smiling.
It starts with organic, American-grown hemp. Smile exclusively uses organic CBD isolate, meaning their products are 100% free of THC. What's more, Smile nails all the nifty, important categories you want to see when shopping for CBD products: non-GMO, GMP-certified, and for the vegans out there, no animal products or testing.
Here's where it gets good. Smile doesn't stop with organic CBD and organic carrier oils. They add really important vitamins and nutrients most of us in the modern world are deficient in. Specifically, we're talking about omegas, B12, D3, and magnesium.
We love how Smile thoughtfully crafts their CBD products versus copycating or running with the trends. A lot of us are sick of buying vitamins without knowing whether or not they work or if we really 'need' everything that's packed inside. And this is where Smile nails it.
90 Day Cookie Length
Conversions happening within a 90-day window ensures you will get credit for the sale.
15% RevShare
Promoting the Smile CBD affiliate offer earns a 15% RevShare on purchase.
15% Discount Funnel
Smile CBD affiliates use a 15% discount offer to incentivize their traffic that can double conversion.
Smile's organic CBD tinctures contain the wonderful properties of cannabidiol along with omegas, ginseng, B12, and 5-HTP. These all-natural compounds promote focus, immunity, and overall health. Low B12 levels are linked to a litany of negative symptoms, so we love that Smile helps us out on this one in particular.
Smile's CBD gummies have even MORE nutritious goodness like zinc, magnesium, D3, and iron. The brand provides a fun, effective way for people to get their CBD on and replenish important vitamins that help with all the things we want to improve: immunity, mood, energy, and focus.
How to Make Money Promoting Smile CBD
Smile has great branding and effective products, with great people and innovative thinking to back them up. Smile offers no-BS supplements that are both appealing to newcomers and CBD connoisseurs alike. For these reasons and more, RevOffers has selected Smile to join our vetted affiliate network of awesome brands..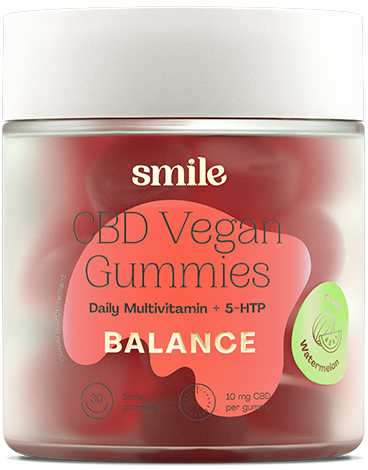 Why RevOffers Performance Marketing?
As an affiliate, you are aware that there are many poor brands with empty products out there, and a few amazing brands with ultra-premium products to promote. RevOffers focuses on quality over quantity, we have the best list of curated CBD offers anywhere.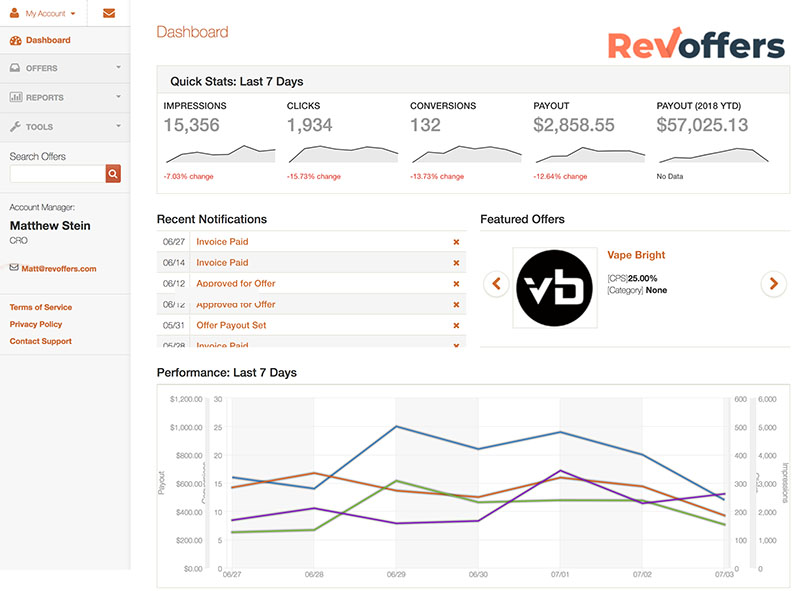 Why Affiliates Love to Promote with RevOffers
We curate the best transformational health products that are high-converting which allows our publishers to make even more money promoting brands they can believe in. Since RevOffers is an network, publishers have centralized access to multiple offers making it easy to promote, track and get paid.
RevOffers makes it easy for us to promote multiple offers all from one dashbaord - which means one payment too! With RevOffers we've been able to grow our affiliate revenue by 400% in just 3 months.
Jeanie Haar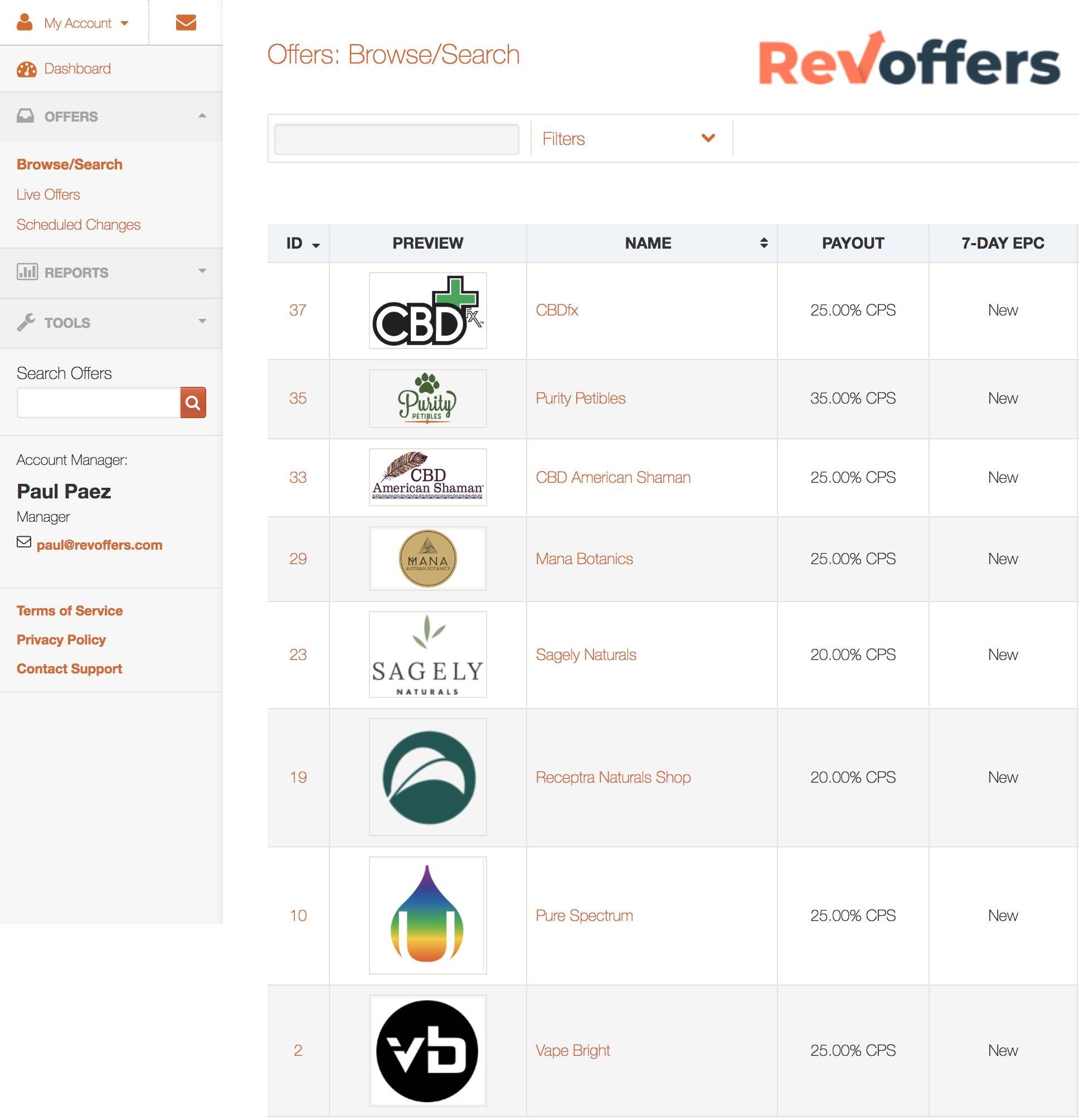 We are an Affiliate Network
We specialize in bringing affiliates like you high-converting offers with excellent payouts.
RevOffers creates deep partnerships with partner brands to ensure publishers actually get paid on time, every time. Joining RevOffers allows affiliates to leverage our curated collection of products in legal cannabis, natural health, and more. Putting multiple legal cannabis affiliate programs in one place simplifies and consolidates the process of making money with affiliate marketing.
Our Industry Leading Publishers