Kats Botanicals
Affiliate Program
See ya later, kale! The new superfoods are here, and the wellness junkies are circling. But in this new dawn of natural wellness, lack of regulation makes some uneasy. Many learn the hard way with ineffective CBD products. Enter Kat's Botanicals, a truly trustworthy source for the purest, most tested CBD and natural supplements you haven't heard of yet.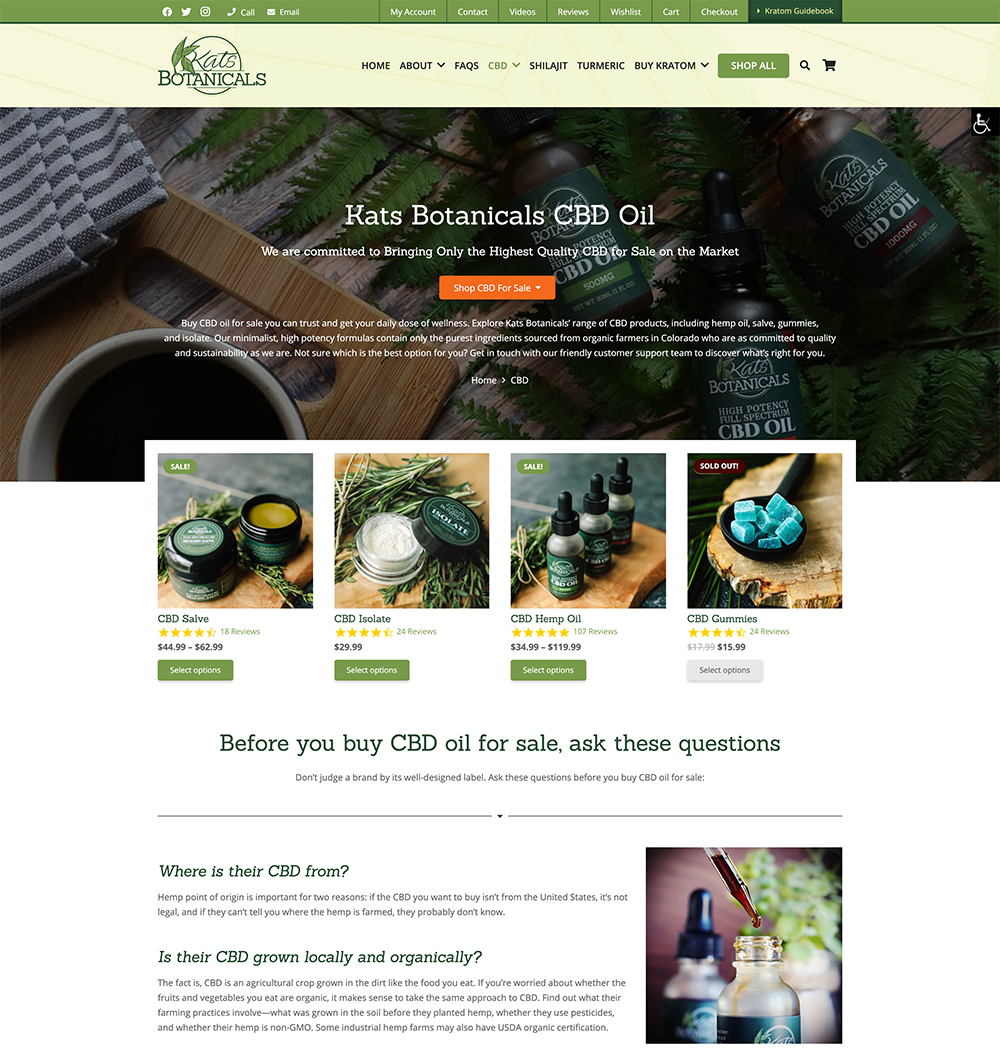 Kats Botanicals
Affiliate Program Offer
It's truly a new day for all-natural wellness, with people everywhere ditching the synthetics for a medicine cabinet stocked with herbs and other plant-based remedies. We're talking CBD oil, kratom powder, and more botanicals entering the mainstream with a bang! Unfortunately, since there is no government oversight for these supplements, many vendors take advantage by selling low-quality options.
This is precisely what motivated Kat's Botanicals to do the hard research and hard work to offer people something simple — only the best. 
What do they mean by the best? First off, impeccable sourcing. Everything they offer is sustainably sourced and ethically harvested. Their organic CBD hemp comes from the Colorado Rockies. Their kratom is grown on organic farms in Indonesia. And after that, it's all about testing. Testing and re-testing.
It's particularly important for kratom powder (new on the scene) to test for microbiological impurities. Kat's Botanicals goes above and beyond and tests for other contaminants like heavy metals and more. They do the same with their full spectrum CBD oil, providing all tests to inquiring customers.
90 Day Cookie Length
Conversions happening within a  within a 30-day window ensures you will get credit for the sale.
15% Commission
Promoting the Kats Botanicals affiliate offer earns a 15% revenue share on the order total.
15% Off Coupon Incentive
Kats Botanicals affiliates use a 15% coupon to incentivize their traffic, can double conversion.
Kat's Botanicals offers over 15 varieties of kratom powder and shilajit, a highly beneficial botanical cultivated high in the mountains. Kratom powder and shilajit are gaining steam as more and more people turn to alternative wellness. Funny how we're now calling plant-based remedies from nature 'alternative'?
How to Make Money Promoting Kats Botanicals
Kat's Botanicals immediately exudes trustworthiness with their extensive testing protocols and detailed, free literature on kratom and CBD oil. People are wising up to the snake oil salesmen in this space and looking for vendors they can trust. Especially when it comes to kratom — an emerging superfood — Kat's Botanicals does more than their due diligence, and for that, we have selected the brand as a RevOffers partner.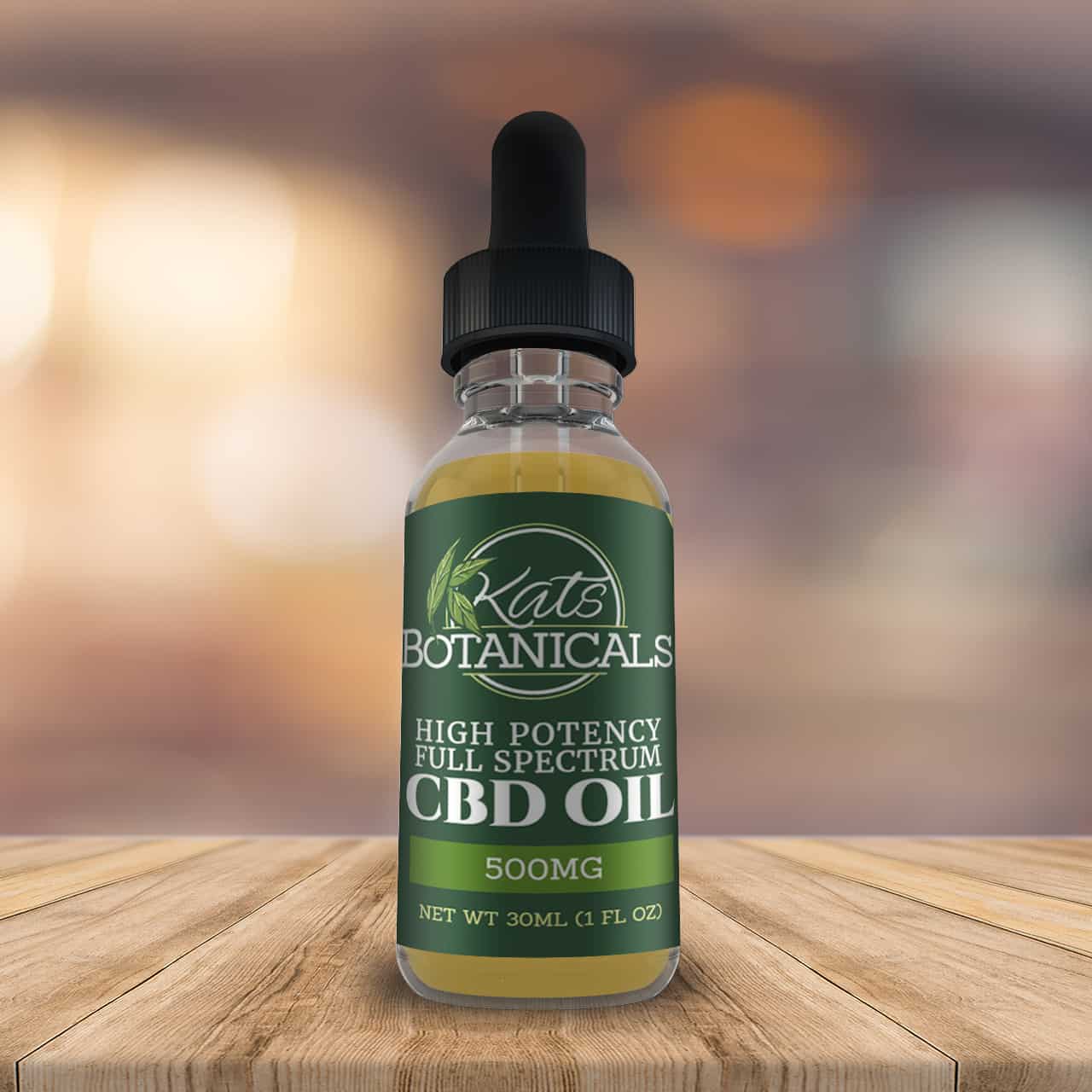 Why RevOffers Performance Marketing?
As an affiliate, you are aware that there are many poor brands with empty products out there, and a few amazing brands with ultra-premium products to promote. RevOffers focuses on quality over quantity, we have the best list of curated CBD offers anywhere.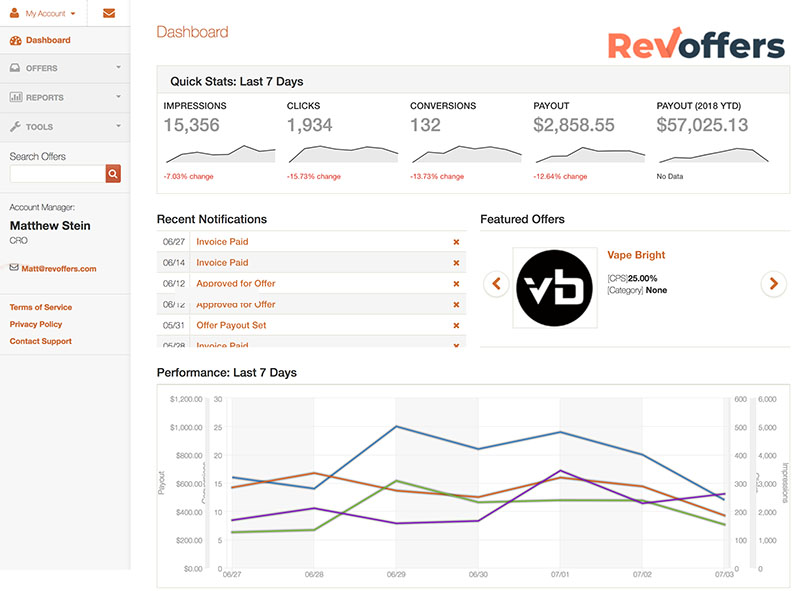 Why Affiliates Love to Promote with RevOffers
We curate the best transformational health products that are high-converting which allows our publishers to make even more money promoting brands they can believe in. Since RevOffers is an network, publishers have centralized access to multiple offers making it easy to promote, track and get paid.
RevOffers makes it easy for us to promote multiple offers all from one dashbaord - which means one payment too! With RevOffers we've been able to grow our affiliate revenue by 400% in just 3 months.
Jeanie Haar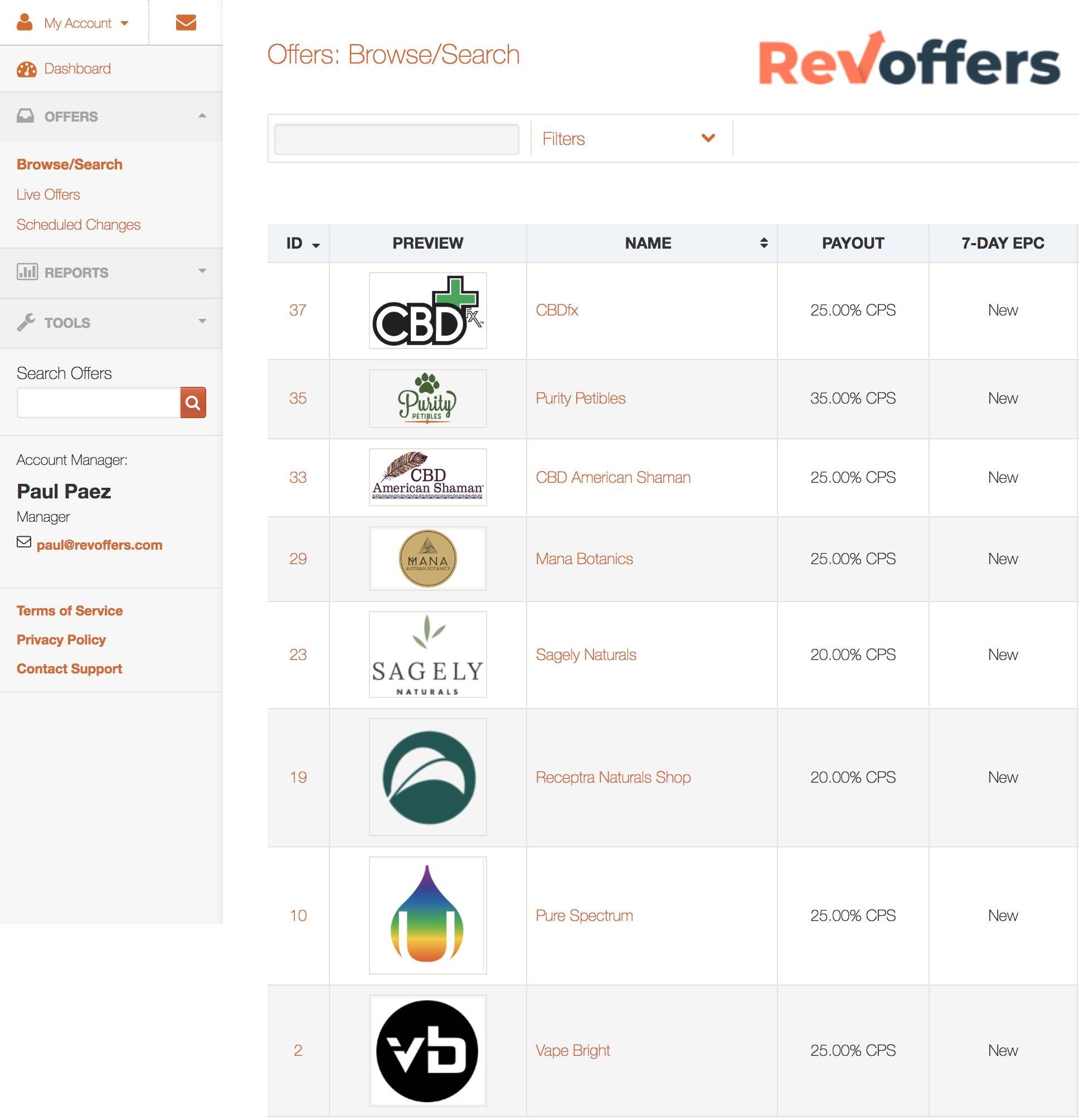 We are an Affiliate Network
We specialize in bringing affiliates like you high-converting offers with excellent payouts.
RevOffers creates deep partnerships with partner brands to ensure publishers actually get paid on time, every time. Joining RevOffers allows affiliates to leverage our curated collection of products in legal cannabis, natural health, and more. Putting multiple legal cannabis affiliate programs in one place simplifies and consolidates the process of making money with affiliate marketing.
Our Industry Leading Publishers