Just CBD
Affiliate Program
Just CBD is your one-stop shop for all things cannabidiol. Backed by research, the brand exudes honesty with their rigorously tested CBD and high-quality ingredients. For the ultimate experience with your favorite CBD supplements, look no further.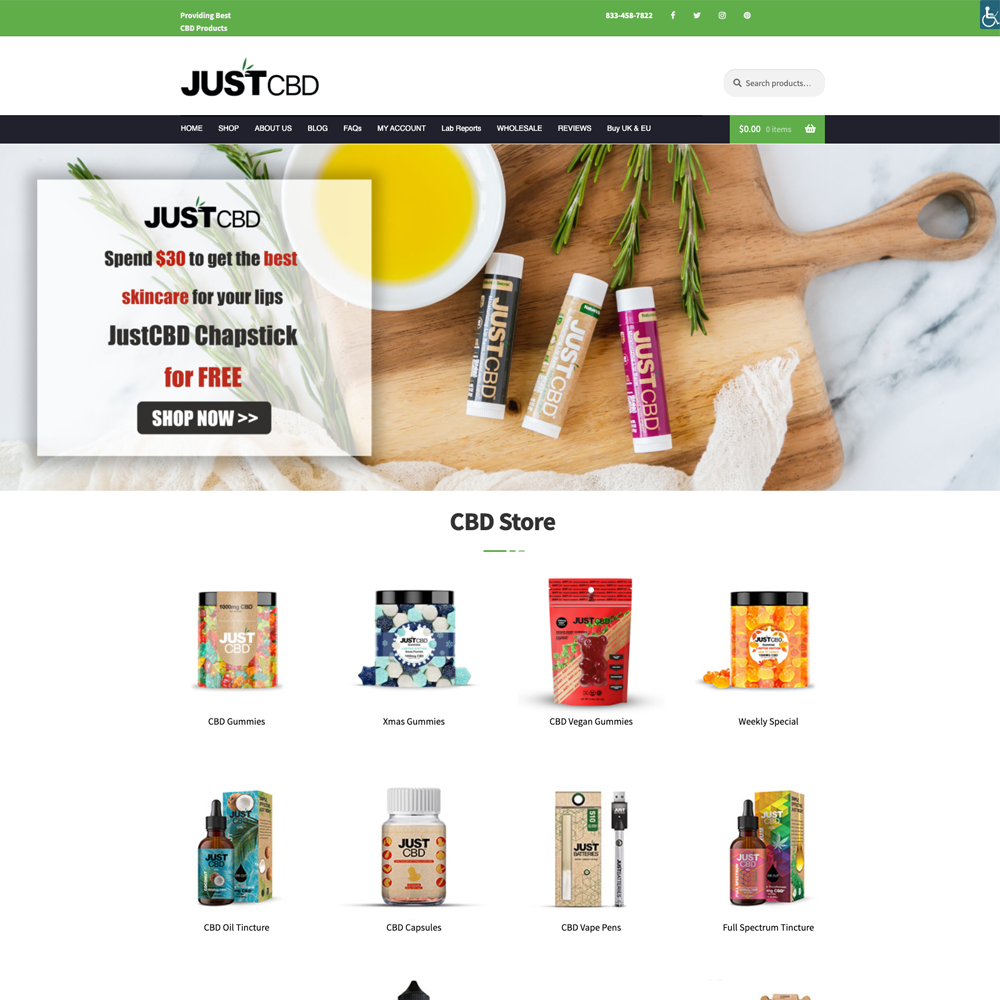 Just CBD Affiliate
Program Offer
Just CBD keeps it simple with their clean line of popular CBD products to support overall wellness. The trusted company is a member of the Florida Hemp Council and a leader in transparency. Case in point, Just CBD doesn't just post independent lab tests for their CBD online— They'll let you see their ISO documentation, organic certification, and even their vegan certificate. Now, THAT'S something you don't see everyday.
Just CBD exclusively uses hemp grown on a certified-organic farm in Oregon for their cannabidiol. After extraction, the CBD oil is put through multiple rounds of laboratory testing before it reaches the formulation stage. After that, all Just CBD's final products are tested in batches for potency and contaminants. These results are then easily viewable online for consumers to purchase before they buy.
Just CBD has grown from a small, Florida operation to a global brand with offices in the US and the UK. Their reputation for safety and transparency precedes their wonderful product line with all the favorites both newbies and CBD connoisseurs love. From awesomely potent, full spectrum tinctures to the latest and greatest in CBD topicals and edibles, there's something for everyone!
90 Day Cookie Length
Conversions happening within a 90-day window ensures you will get credit for the sale.
20% RevShare
Promoting the Just CBD affiliate offer earns a 20% RevShare on purchase.
15% Discount Funnel
Just CBD affiliates use a 15% discount offer to incentivize their traffic that can double conversion.
Just CBD also rocks it by giving one of the most seamless buying experiences when it comes to buying cannabidiol online. The brand offers free shipping, a money-back guarantee, and free returns on all their supplements. Rest assured, all the CBD has been grown organically in the US, and all products— including their best-selling and extremely delicious CBD gummies— are 100% made in the USA. A home run with every purchase.
How to Make Money Promoting Just CBD
Just CBD offers all the major categories of CBD products that both newcomers and veterans are on the hunt for. What makes the brand different is it's over-the-top commitment to transparency, a rarity in the CBD space. For these reasons and more, Just CBD serves as an excellent addition to the RevOffers network.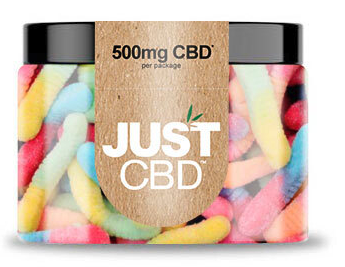 Why RevOffers Performance Marketing?
As an affiliate, you are aware that there are many poor brands with empty products out there, and a few amazing brands with ultra-premium products to promote. RevOffers focuses on quality over quantity, we have the best list of curated CBD offers anywhere.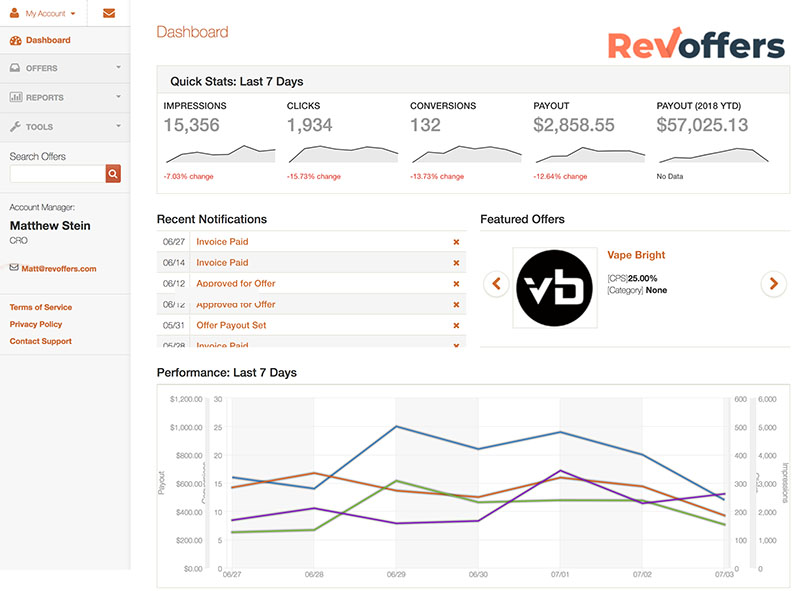 Why Affiliates Love to Promote with RevOffers
We curate the best transformational health products that are high-converting which allows our publishers to make even more money promoting brands they can believe in. Since RevOffers is an network, publishers have centralized access to multiple offers making it easy to promote, track and get paid.
RevOffers makes it easy for us to promote multiple offers all from one dashbaord - which means one payment too! With RevOffers we've been able to grow our affiliate revenue by 400% in just 3 months.
Jeanie Haar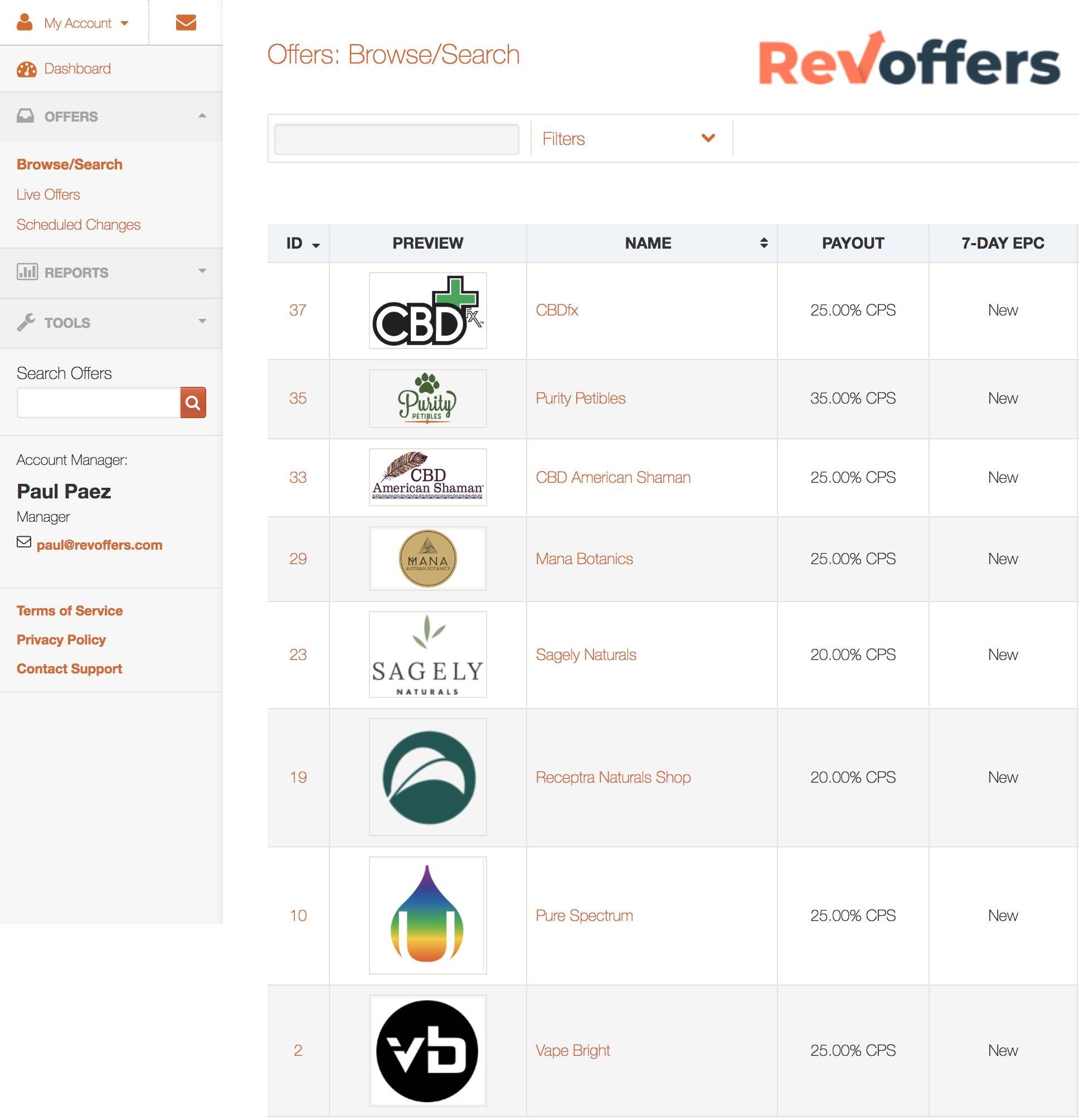 We are an Affiliate Network
We specialize in bringing affiliates like you high-converting offers with excellent payouts.
RevOffers creates deep partnerships with partner brands to ensure publishers actually get paid on time, every time. Joining RevOffers allows affiliates to leverage our curated collection of products in legal cannabis, natural health, and more. Putting multiple legal cannabis affiliate programs in one place simplifies and consolidates the process of making money with affiliate marketing.
Our Industry Leading Publishers