Honest Paws
Affiliate Program
Honest Paws has quickly become a highly trusted supplier with their meticulous testing and commitment to human-grade ingredients. Their honestly natural line of CBD for animals is one of the best in the business.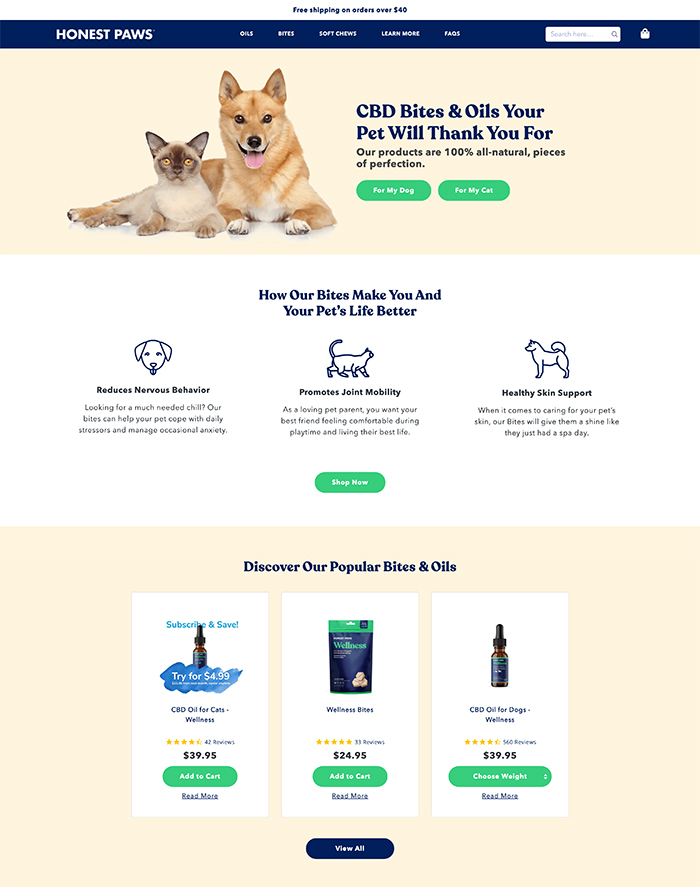 Honest Paws
Affiliate Program Offer
Honest Paws is on a mission to improve the quality of life of pets everywhere, especially as they age. CBD oil is often a choice pet owners make once there's a problem, but Honest Paws speaks to the power of prevention. By adding cannabidiol to the daily regimen of dogs, cats, and horses, they may sustain optimal wellness, keep some health issues at bay, and even avoid costly visits to the vet
That's where Honest Paws adds incredible value.
Their full-spectrum CBD tinctures for dogs and cats adds up to under $3 a day for a regular regimen. That's an incredible savings compared to vet visits, expensive (and often dangerous) prescriptions, and supplements that don't work. Shopping for nutritional supplements for pets isn't the easiest. There's a lot of snake oil out there.
One of the reasons Honest Paws has earned such a stellar reputation is because well, they're honest. Unlike many CBD pet vendors, they post independent lab reports for every single product. Definitely not the norm. Plus, they use zero artificial ingredients and incorporate many organic superfoods. Even humans can eat this stuff!
90 Day Cookie Length
Conversions happening within a  within a 90-day window ensures you will get credit for the sale.
15% Revenue Share
Promoting the Honest Paws affiliate offer earns a 15% revenue share on every sale.
10% Off Coupon Incentive
Honest Paws affiliates use a 10% coupon to incentivize their traffic, can double conversion.
Honest Paws gets their hemp from sunny Colorado. The entire line is non-GMO and features awesome goodness like CBD-infused peanut butter for dogs (no added sugar!), CBD bites with organic superfoods, powerful CBD soft chews, and more.
How to Make Money Promoting Honest Paws
The word is out! Honest Paws has had some major media nods, including spots on the Today Show and every major television network. And never underestimate the power of referrals. Pet parents everywhere practically shout this brand from the rooftops after they experience the game-changing effects.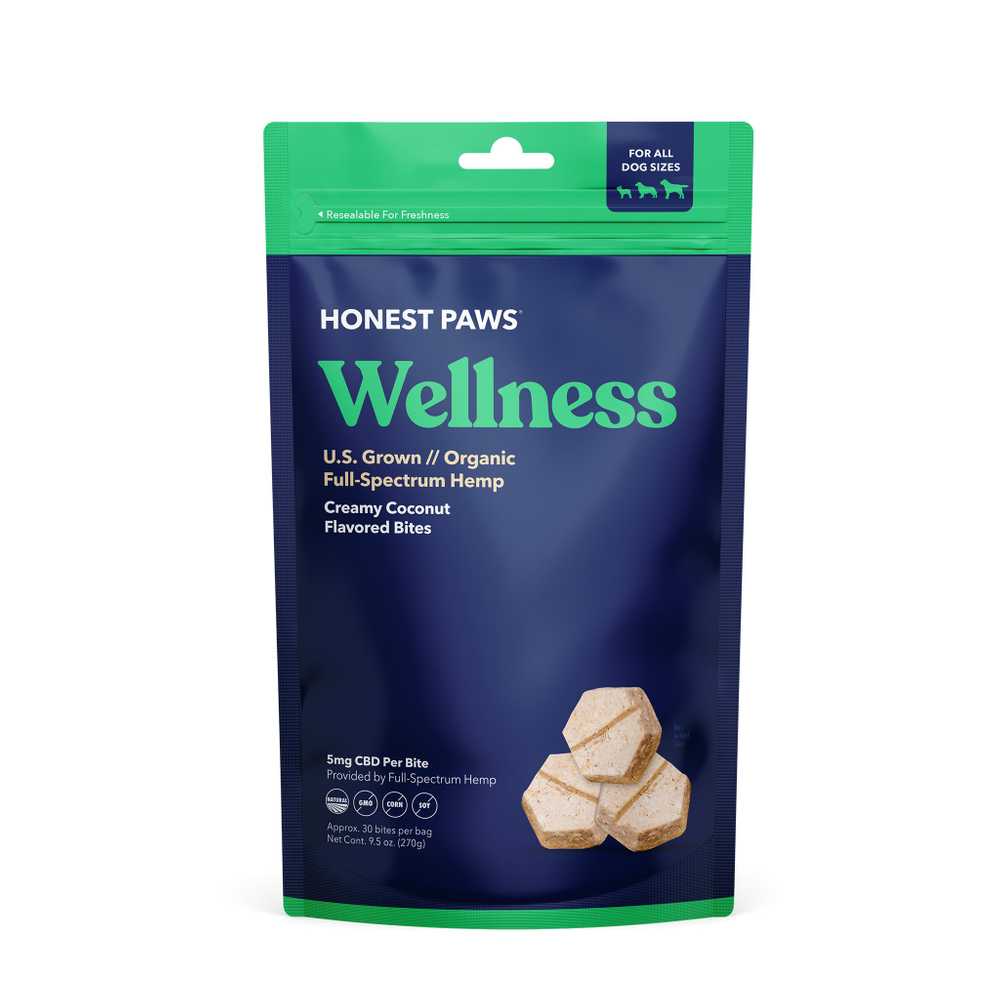 Why RevOffers Performance Marketing?
As an affiliate, you are aware that there are many poor brands with empty products out there, and a few amazing brands with ultra-premium products to promote. RevOffers focuses on quality over quantity, we have the best list of curated CBD offers anywhere.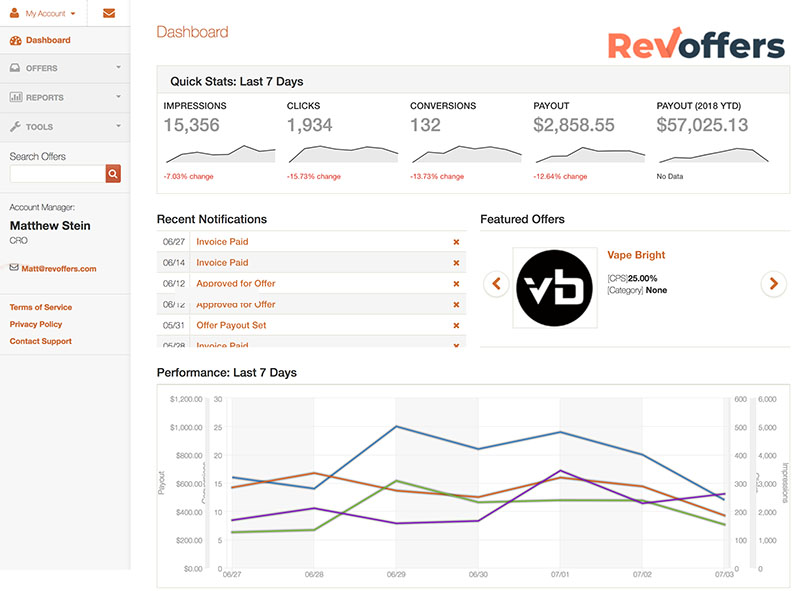 Why Affiliates Love to Promote with RevOffers
We curate the best transformational health products that are high-converting which allows our publishers to make even more money promoting brands they can believe in. Since RevOffers is an network, publishers have centralized access to multiple offers making it easy to promote, track and get paid.
RevOffers makes it easy for us to promote multiple offers all from one dashbaord - which means one payment too! With RevOffers we've been able to grow our affiliate revenue by 400% in just 3 months.
Jeanie Haar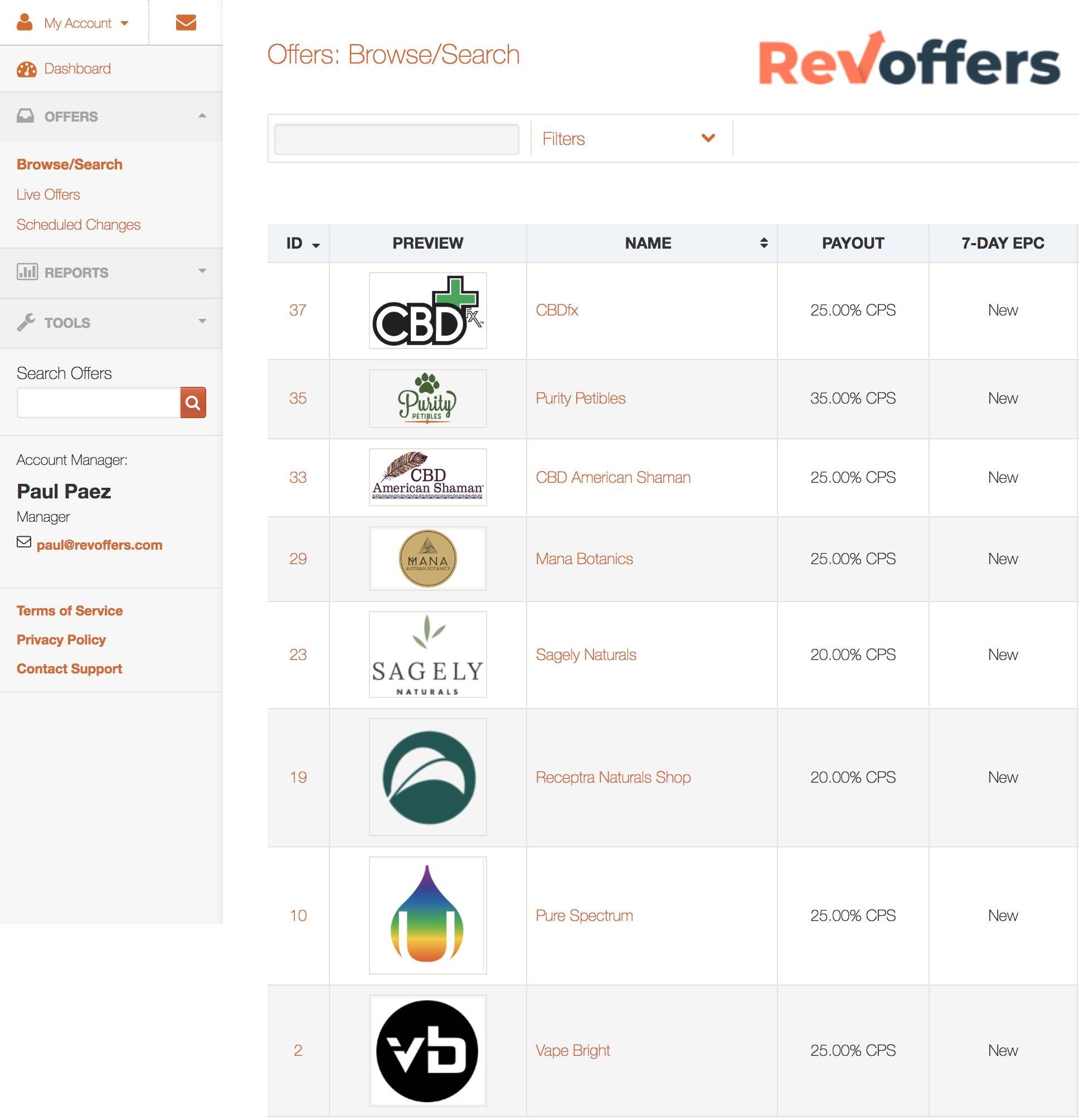 We are an Affiliate Network
We specialize in bringing affiliates like you high-converting offers with excellent payouts.
RevOffers creates deep partnerships with partner brands to ensure publishers actually get paid on time, every time. Joining RevOffers allows affiliates to leverage our curated collection of products in legal cannabis, natural health, and more. Putting multiple legal cannabis affiliate programs in one place simplifies and consolidates the process of making money with affiliate marketing.
Our Industry Leading Publishers