FAB CBD
Affiliate Program
There's a difference between health and FABULOUS, vibrant, glowing health that keeps people feeling and looking amazing. Fab CBD believes everyone deserves this higher level of well-being, and the health nuts on their team have crafted a beautiful CBD product line that delivers just that.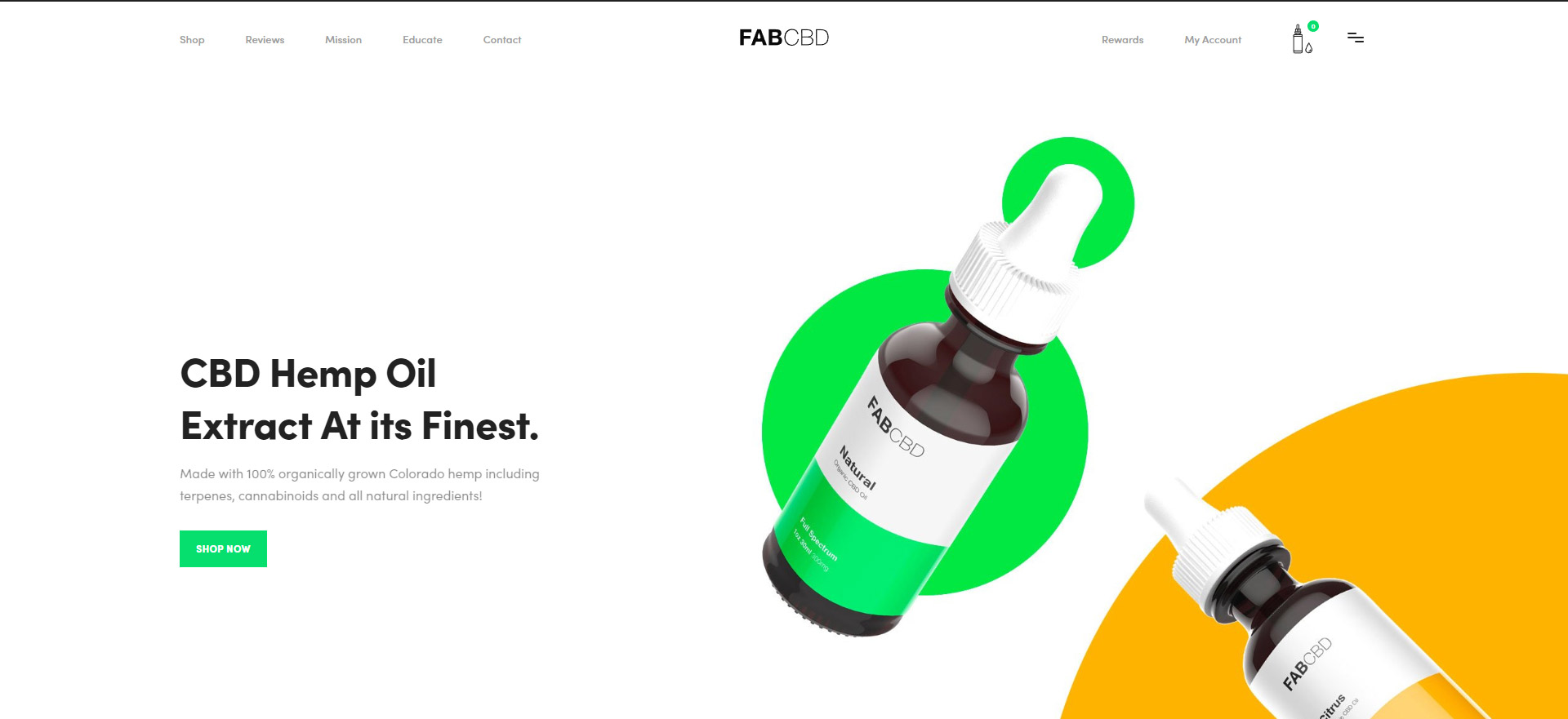 Fab CBD Affiliate Offer
Fab CBD homes in on a pervasive issue in the CBD world — inclusion of nasty, synthetic stuff that undermines the wonderful benefits of cannabidiol itself. Instead, the company uses ingredients like vitamins and botanicals to complement their full spectrum CBD and supercharge their formulas. The group of wellness junkies behind the brand has over 25 years in the health and wellness space, and they're determined to address nutritional deficiencies and reliance on over-the-counter medications with all-natural phytocannabinoids. Nature has the answer.
Fab CBD sources their organic hemp from sunny Colorado, the American Mecca of clean hemp cultivation. Their product line features delicious CBD tinctures in citrus, mint, and natural flavors and equally tasty CBD fruit chews that, surprise! Are totally vegan. All flavors in the products are 100% natural, an uncommon occurrence in a marketplace filled with crazy flavors and colors.
90 Day Cookie Length
Conversions happening within a  within a 90-day window ensures you will get credit for the sale.
10% Off Coupon Incentive
Fab CBD affiliates use a 10% coupon to incentivize their traffic, can double conversion.
Finally, they offer a CBD topical salve for muscles and joints with a fresh, blood-orange scent. And if the quality of their products isn't enough, Fab CBD posts independent results from ProVerde Labs for each of their SKUs. Most CBD vendors are not this candid, and the company's commitment to transparency goes a long way, especially since so many do not even claim to conduct important tests for safety.
The Fab CBD brand is all about holistic health and nutrition, and a large part of that is prevention. By adding quality CBD oil to a daily wellness regimen, people can stay ahead of the game and take control of their lives. That's the Fab CBD mission. And it's pretty fabulous.
How to Make Money Promoting Fab CBD
Fab CBD uses domestically grown, organic hemp and even provides third-party test results for each product on their website, putting them above most in the CBD space. They're a highly reputable company with fresh branding and a clean, easy-to-use website. For these reasons, RevOffers considers Fab CBD an excellent affiliate choice.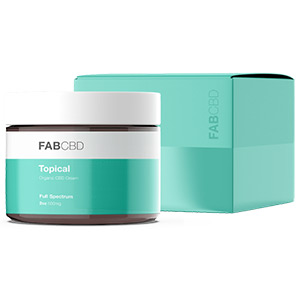 Why RevOffers Performance Marketing?
As an affiliate, you are aware that there are many poor brands with empty products out there, and a few amazing brands with ultra-premium products to promote. RevOffers focuses on quality over quantity, we have the best list of curated CBD offers anywhere.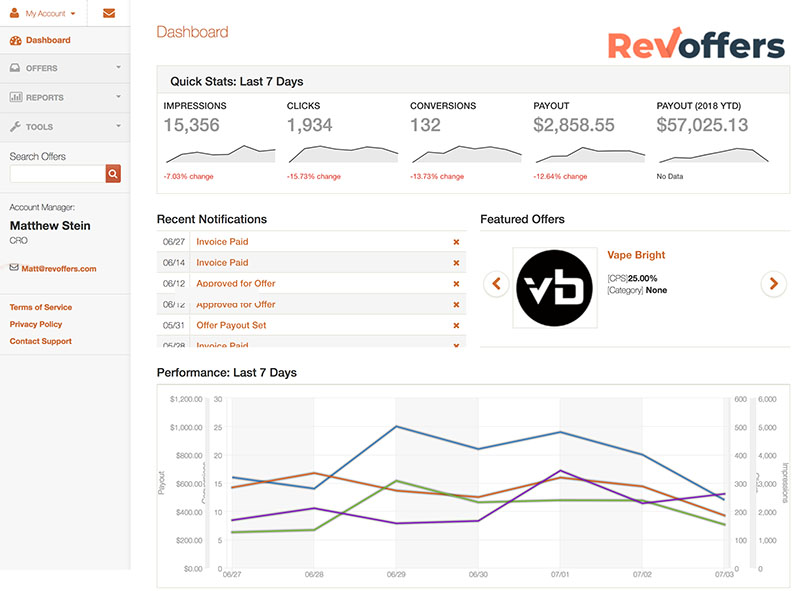 Why Affiliates Love to Promote with RevOffers
We curate the best transformational health products that are high-converting which allows our publishers to make even more money promoting brands they can believe in. Since RevOffers is an network, publishers have centralized access to multiple offers making it easy to promote, track and get paid.
RevOffers makes it easy for us to promote multiple offers all from one dashbaord - which means one payment too! With RevOffers we've been able to grow our affiliate revenue by 400% in just 3 months.
Jeanie Haar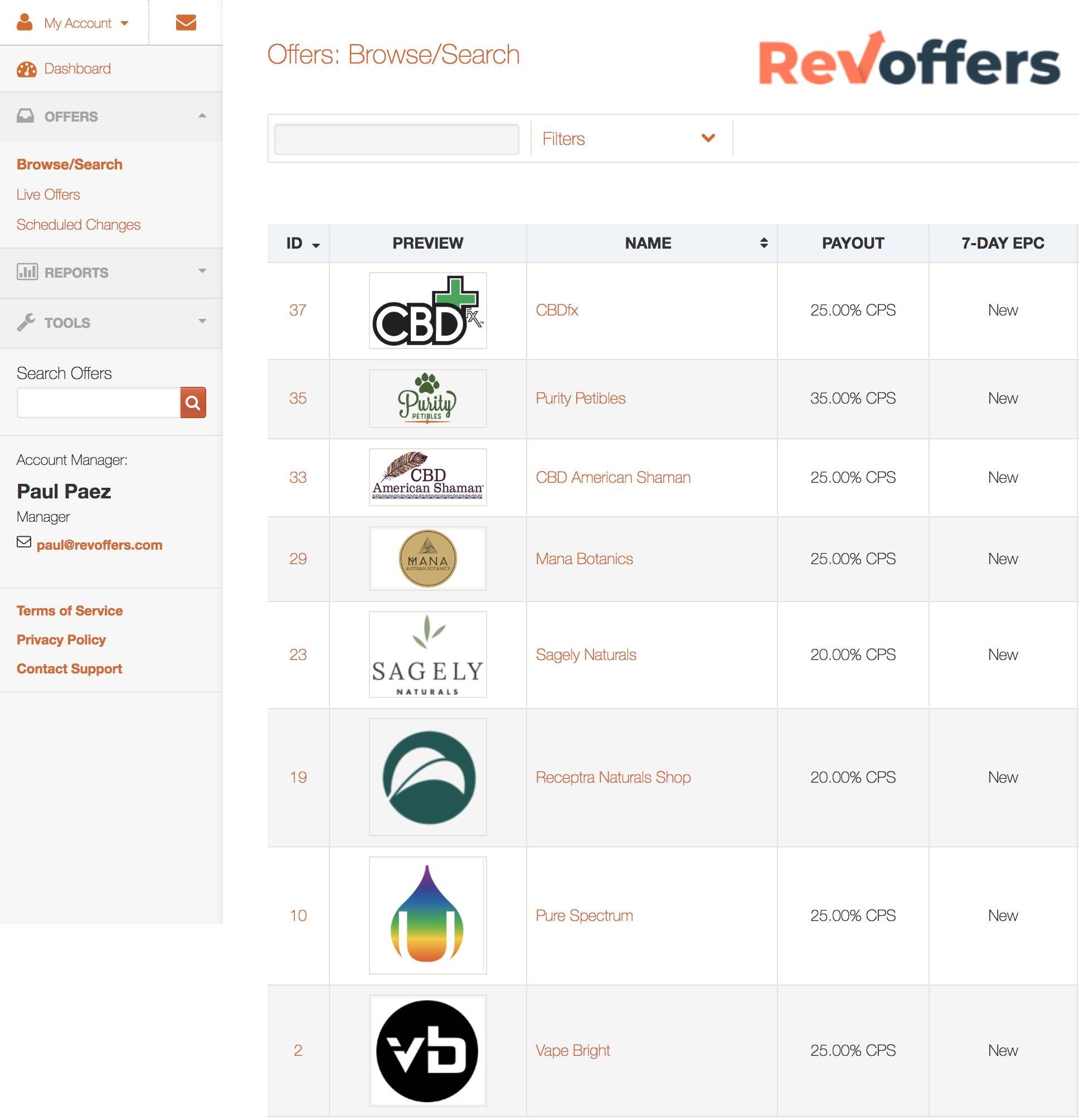 We are an Affiliate Network
We specialize in bringing affiliates like you high-converting offers with excellent payouts.
RevOffers creates deep partnerships with partner brands to ensure publishers actually get paid on time, every time. Joining RevOffers allows affiliates to leverage our curated collection of products in legal cannabis, natural health, and more. Putting multiple legal cannabis affiliate programs in one place simplifies and consolidates the process of making money with affiliate marketing.
Our Industry Leading Publishers