Finding Lost Revenue With Targeted Brand-Specific Pop-ups
RevOffers is a performance-based advertising network for transformational health products and brands. RevOffers has aggregated the best cannabis-related publishers on the internet.
These publishers are expert content providers, and they are eager to hand off their traffic so they can earn a commission on product sales.
After running a five-month study for one publisher CBD Oil Review, they promoted six advertisers offers on the RevOffers affiliate network. They saw 20.72% revenue growth by using branded exit intent pop-ups. We'll let the results speak for themselves.
*Here is an example of an exit intent pop-up on a mobile device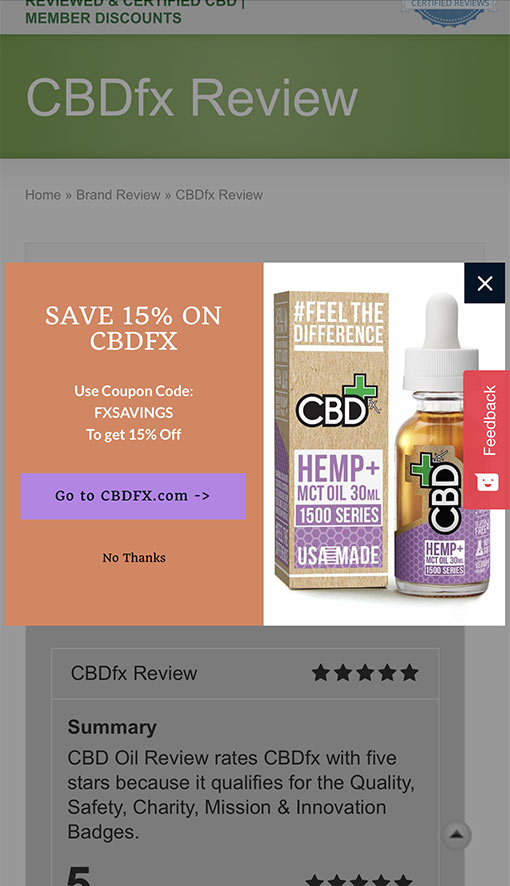 Background
RevOffers has aggregated the best CBD oil affiliate programs in the business. Through CBD oil affiliate programs and marijuana affiliate programs, publishers can see high commission payouts.
Rather than wasting time trying to contact individual providers of CBD oil to see if they have affiliate marketing programs, RevOffers has already partnered with exceptional companies. RevOffers curates the highest quality CBD oil companies that provide tinctures, capsules, topicals, and vape oils.
The market for legal cannabis in the United States is approaching $10 billion per year right now and is projected to reach $25 billion by 2025, according to data from Statista. Unfortunately, Google doesn't yet allow CBD oil advertising, but savvy publishers have started using RevOffers to increase sales by offering products by our premium advertisers.
To increase your sales through a marijuana ad network, you need two things the right kind of traffic and access to marijuana advertisers—RevOffers is your secret weapon.
Publishers work hard to deliver relevant content and drive quality traffic to their sites. Monetizing that traffic can be a challenge, and RevOffers simplifies the process by providing access to leading CBD oil companies who have unique products that consumers want.
Add automated and reliable tracking, reporting and payout management, and RevOffers makes life a lot easier for cannabis marketing affiliates. There are a variety of marketing strategies we recommend to deploy to increase overall publisher revenue but today we'll simply focus on leveraging exit intent pop-ups to recover lost revenue.
Case study breakdown
Exit intent pop-ups are displayed when the visitor is trying to leave your website.
After they spend a few minutes on the site browsing articles and products, and once their mouse scrolls off the page (to the search bar or bookmark), a value-added pop-up is triggered, enticing the visitor into an offer. It's a great way to go after lost revenue by getting them to purchase a product before they leave the publishers website.
Publishers work hard to get traffic on their site and work hard to add value to the brands they promote. Often times the visitor will leave the publisher's site without interacting with anything or clicking the publisher's affiliate link.
This form of "leakage" leads to lost revenue because, without a click, no cookie is placed. When a cookie isn't placed, it means that if the visitor opens up a new tab without having clicked the affiliate link, the publisher won't be paid.
This case study experiment proved that revenue was being left on the table and that CBD Oil Review could recapture that revenue by offering brand-specific pop-ups like this: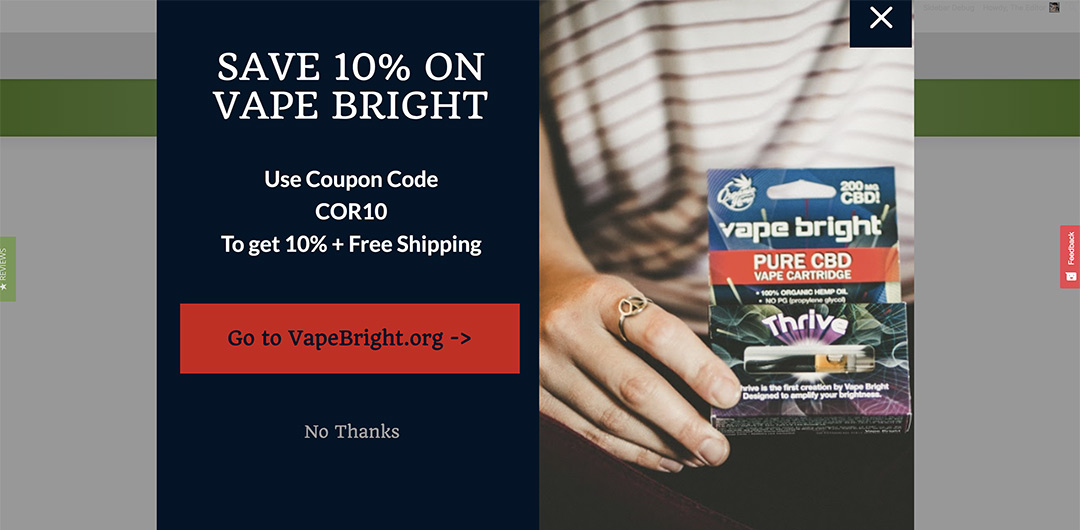 Over the five-month study, CBD Oil Reviews deployed targeted exit intent pop-ups and saw an increase in revenue by $14,934. By implementing one simple thing, this publisher also saw:
To break this down even further, the publisher increased revenue per offer promoted by $498 a month. They also saw 300 more clicks with 2,863 unique impressions per month. Without having to spend any money, this publisher was able to go after revenue they otherwise would have lost.
Exit intent pop-up strategies for RevOffers publishers
Image of product
By using an image of an advertiser's product, your site visitors can see exactly what they'd be getting if they clicked the exit pop-up. A visual image will provide context for your visitors and they are much more likely to click on it. You can easily get high-quality images of specific products from the advertiser's website.
Coupon Incentive and Urgency
Chances are when visitors are leaving the publisher website they are about to open a new tab and make a purchase. When you provide a discount coupon it can incentives the visitor to take action and buy which increases conversions and revenue. In conjunction with a discount code and an image, using a deadline for the discount will create a sense of urgency. People are much more likely to buy if they know that the discount won't exist tomorrow.
CTA (call-to-action)
A CTA is arguably the most important thing on a publisher's website because it's the bridge between information and clicking. A valuable CTA is instantly understandable and entices the visitor to take action now (conversion is the name of the game after all). You want to use a CTA that is contextual. For instance, when using a CTA is an exit pop-up, you might want to use provoking language such as "Wait, here's a free e-book" or "15% off when you purchase right now".
Have a clean design
We cannot stress the importance of using a clean design enough. A simple, elegant design is easier to understand and doesn't overwhelm the visitor. On an exit pop-up, keeping it clean will warrant a higher conversion rate because they'll immediately understand what is being offered as opposed to a clunky, confusing design, which would turn them off. Be sure to use basic design elements with lots of negative space allowing for easy reading.
Split Test Different Options
Don't just use one type of exit pop-up, try a few. Using just one type limits your reach as you're likely experiencing different visitors with different buying and browsing patterns. Each of your buyer personas is going to respond to different offerings in different ways. By offering a variety of exit pop-ups, you have a better chance of getting each persona to convert.
The results speak for themselves
By offering brand-specific exit intent pop-ups, publishers are able to recapture lost revenue. Using products and incentives from RevOffers advertiser network in these pop-ups, CBD Oil Review was able to drive traffic, clicks, and revenue that made a material impact on their earnings.
By implementing a simple exit intent pop-ups, this publisher was able to increase revenue across six brands by $14,934, resulting in 20.72% revenue growth.
Here are some other performance metrics for the campaign:
Conversions: 677
Conversion Rate (CR) 7.53%
Click Through Rate (CTR) 10.47%
Cost Per Thousand Impressions (CPM) $184.32
Earnings Per Click (EPC) $2.60
Take advantage of RevOffers powerful network and offerings to grow your business today.
Why Affiliates Love to Promote with RevOffers
We curate the best transformational health products that are high-converting which allows our publishers to make even more money promoting brands they can believe in. Since RevOffers is an network, publishers have centralized access to multiple offers making it easy to promote, track and get paid.
RevOffers makes it easy for us to promote multiple offers all from one dashbaord - which means one payment too! With RevOffers we've been able to grow our affiliate revenue by 400% in just 3 months.
Jeanie Haar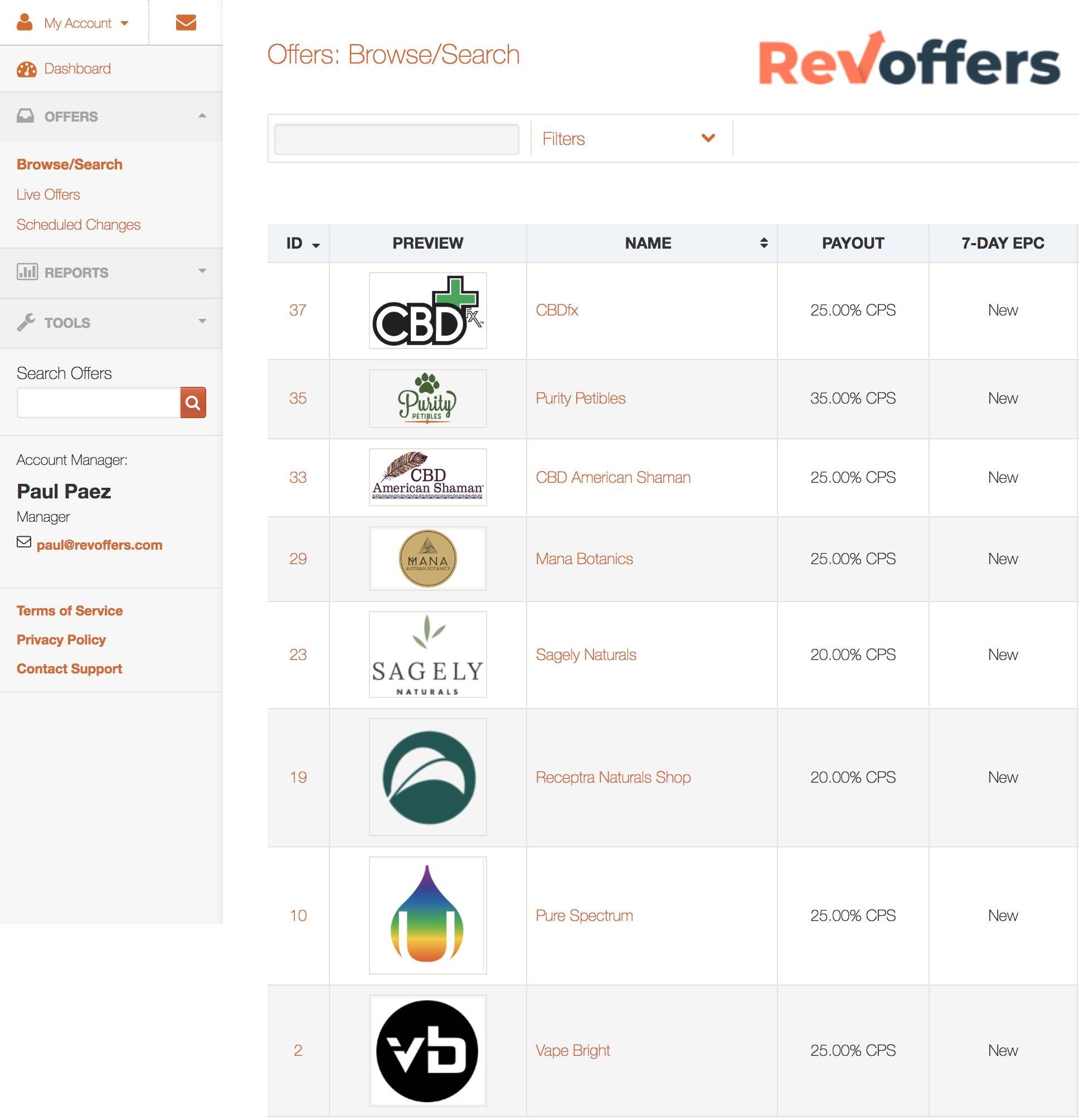 We are an Affiliate Network
We specialize in bringing affiliates like you high-converting offers with excellent payouts.
RevOffers creates deep partnerships with partner brands to ensure publishers actually get paid on time, every time. Joining RevOffers allows affiliates to leverage our curated collection of products in legal cannabis, natural health, and more. Putting multiple legal cannabis affiliate programs in one place simplifies and consolidates the process of making money with affiliate marketing.
Our Industry Leading Publishers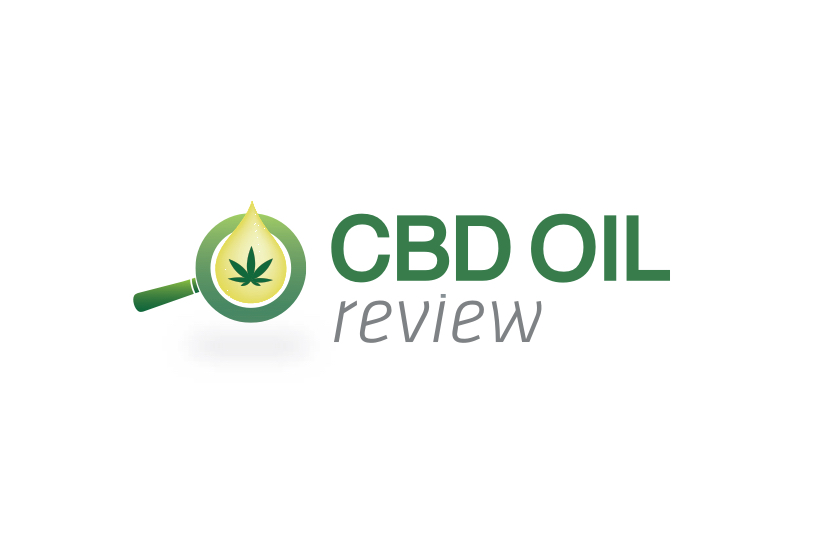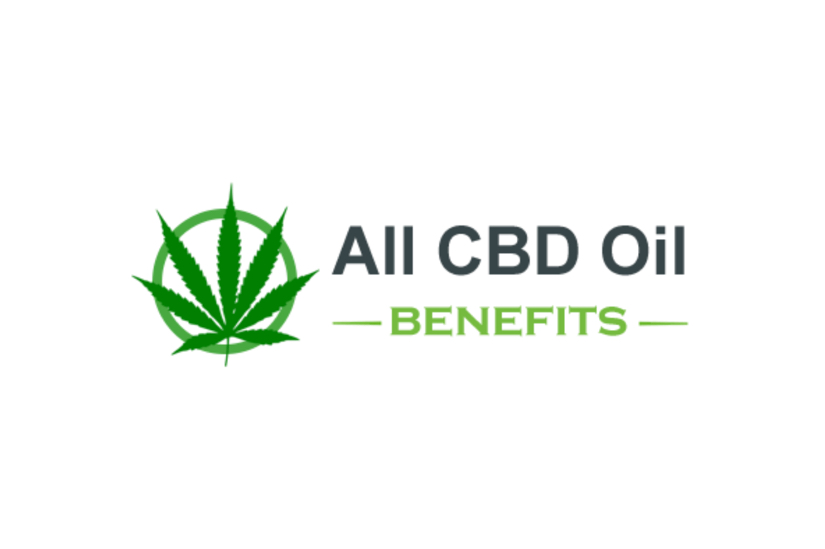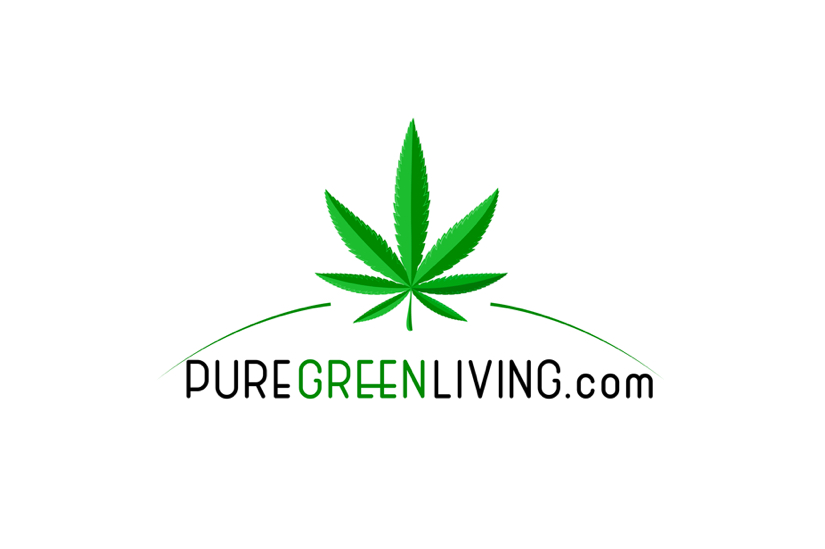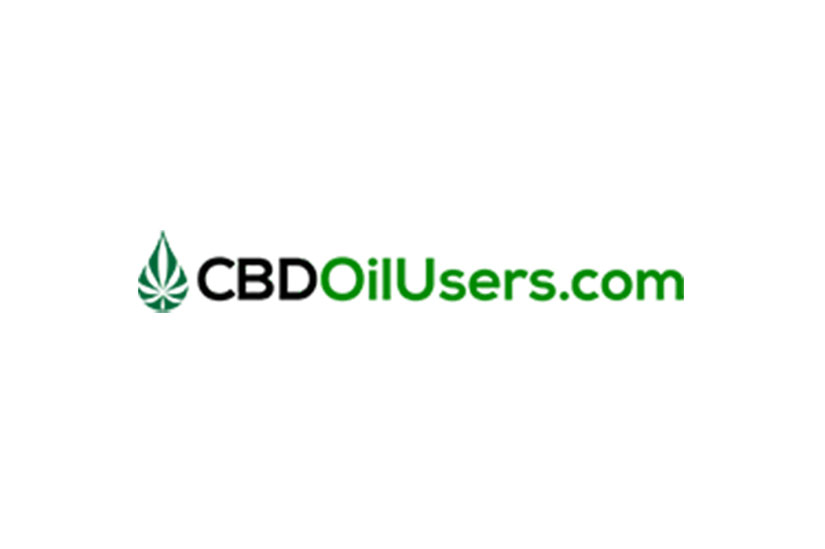 Have a Question?
Complete the form and someone will contact you ASAP: