Earth Echo
Affiliate Program
Earth Echo is on a mission to serve EVERYONE on Mother Earth. Talk about inclusive.
They're doing it with natural, potent supplements and functional foods. Why? So you can access your full potential and lead a fulfilling life. Something everyone around the world wants.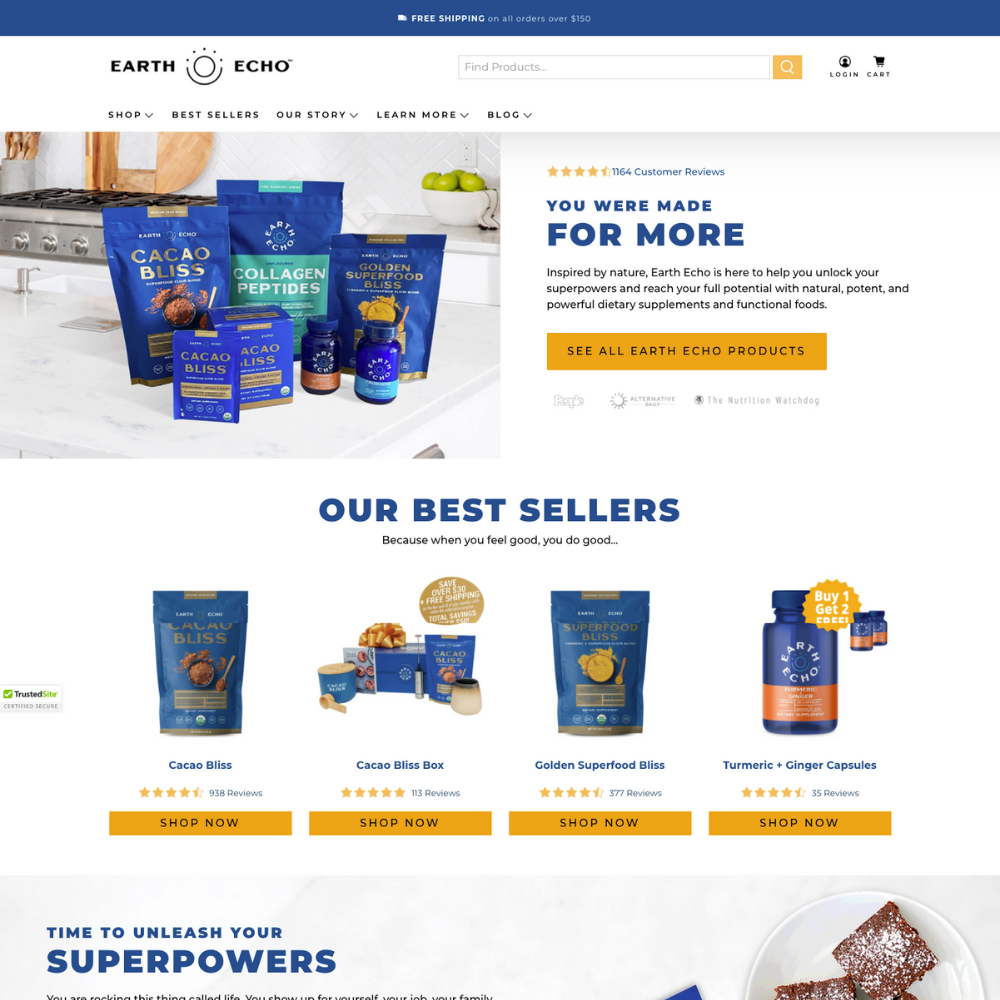 Earth Echo Affiliate Program Offer
There are tons of supplement companies out there, but few have as inspirational of a backstory as Danette May, owner and founder of Earth Echo. It's hard not to be moved by Danette's retelling of events that led her to start Earth Echo. She suffered the traumatic loss of a child and was left a penniless, single mother almost immediately afterward. Following a period of depression, Danette dove deep into the scientific worlds of nutrition and fitness. And after years of study and research, Earth Echo was born.
Earth Echo is a mission-driven supplement company centered on holistic nutrition and fitness. The goal of the organization is to transform the physical, mental, emotional, and even spiritual lives of everyone they touch through the power of healing foods, lifestyles, and mindsets.
Sounds like a mouthful, but this kind of 360-degree approach has been largely missing from the nutrition world. It's why millions of people have spent billions of dollars on supplements that don't work. It's why millions try diets that don't work. In response, Earth Echo reaches out to the whole person and focuses on research-backed ingredients and scientific principles.
90 Day Cookie Length
Conversions happening within a 90-day window ensures you will get credit for the sale.
40% CPS Offer
Promoting the Earth Echo affiliate offer earns a 40% CPS on the initial purchase and 15% on recurring sales.
We're talking gut health, neurogenesis, and increased nutrient absorption. Every ingredient in Earth Echo supplements is meticulously selected by nutrition and fitness experts. After that, it's tested (not something everyone in this space does) to ensure quality and potency.
The Earth Echo motto is, "You were made for more." And their supplement line is a wellness junkie's dream. However, it's also a non-intimidating collection for those new to integrated nutrition. Earth Echo makes uber-powerful probiotics, USDA organic superfood blends, and more to support the emotional and physical wellbeing of all their customers. Catch all the feels and better yet, the honest practices that create them.
How to Make Money Promoting Earth Echo
Earth Echo is hyper-focused on results and impact, creating one-of-a-kind products with an efficiency guarantee. The heartfelt company has a loyal tribe of customers and genuine, highly relatable branding. Due to their commitment to quality and holistic health, RevOffers has selected Earth Echo to join our network of trusted affiliate partners.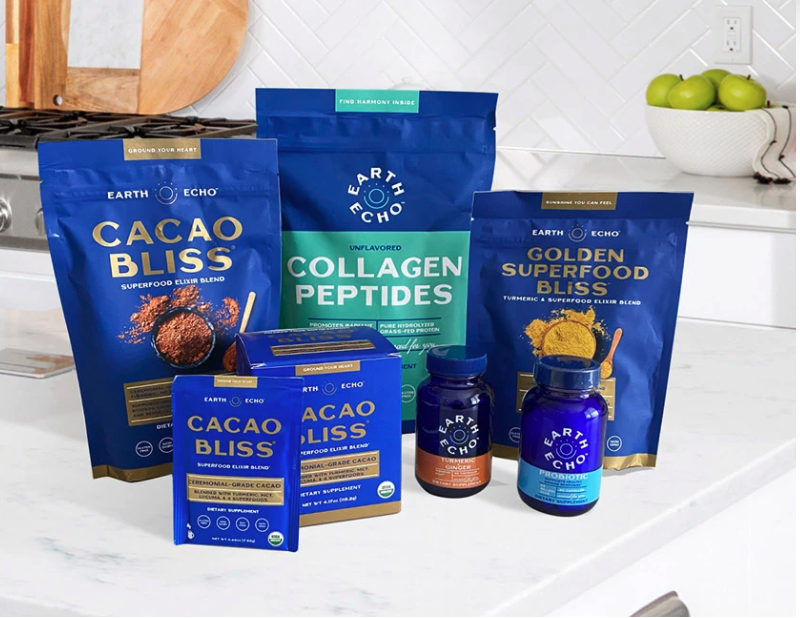 Why RevOffers Performance Marketing?
As an affiliate, you are aware that there are many poor brands with empty products out there, and a few amazing brands with ultra-premium products to promote. RevOffers focuses on quality over quantity, we have the best list of curated CBD offers anywhere.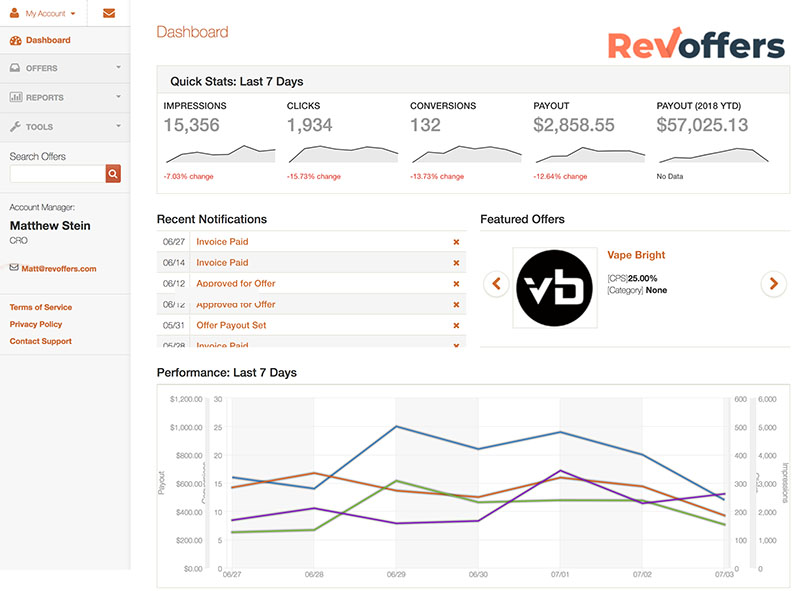 Why Affiliates Love to Promote with RevOffers
We curate the best transformational health products that are high-converting which allows our publishers to make even more money promoting brands they can believe in. Since RevOffers is an network, publishers have centralized access to multiple offers making it easy to promote, track and get paid.
RevOffers makes it easy for us to promote multiple offers all from one dashbaord - which means one payment too! With RevOffers we've been able to grow our affiliate revenue by 400% in just 3 months.
Jeanie Haar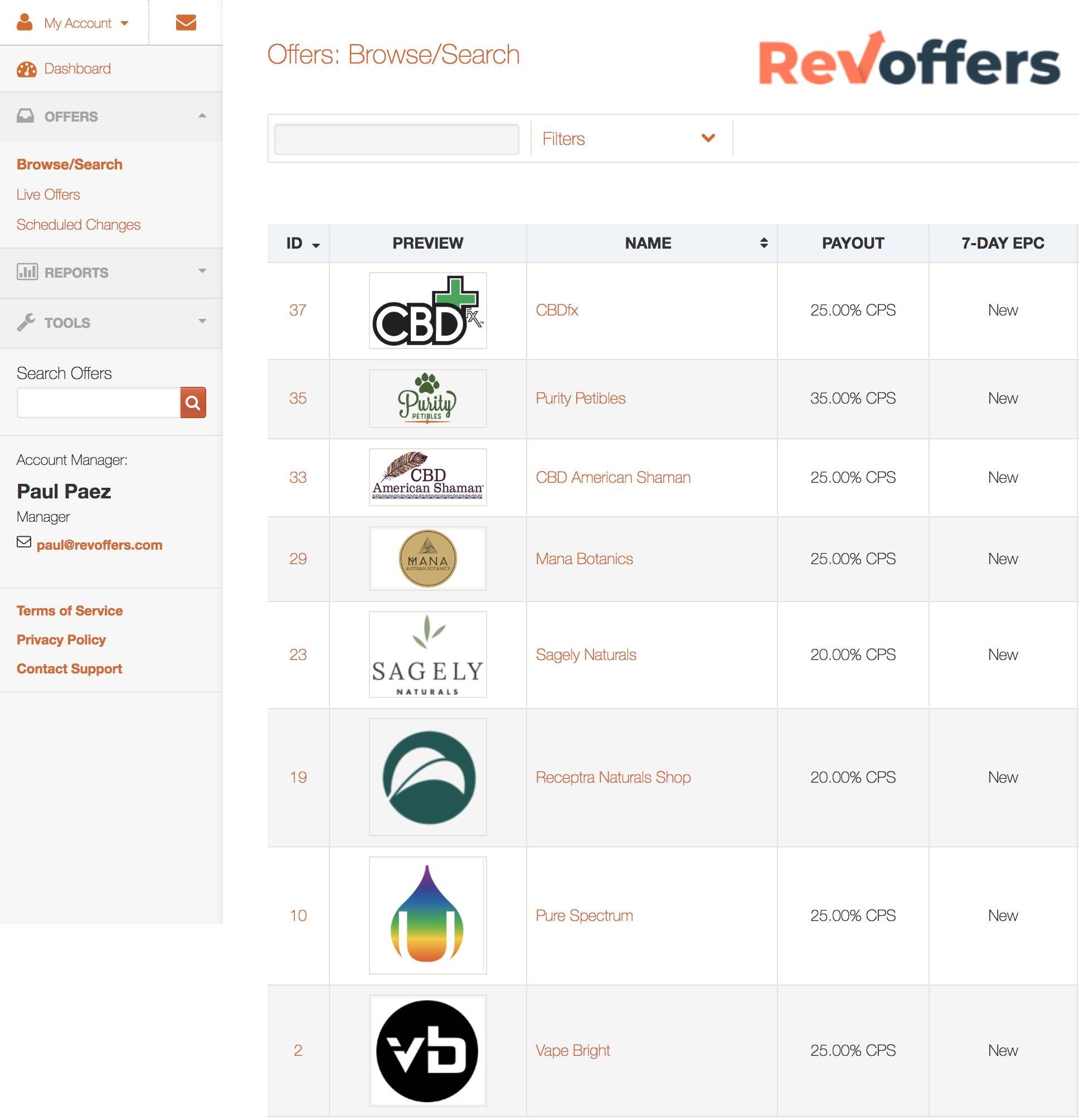 We are an Affiliate Network
We specialize in bringing affiliates like you high-converting offers with excellent payouts.
RevOffers creates deep partnerships with partner brands to ensure publishers actually get paid on time, every time. Joining RevOffers allows affiliates to leverage our curated collection of products in legal cannabis, natural health, and more. Putting multiple legal cannabis affiliate programs in one place simplifies and consolidates the process of making money with affiliate marketing.
Our Industry Leading Publishers