Aspen Green
Affiliate Program
Bigger isn't always better. When it comes to CBD companies, sometimes the smaller operations are the real heroes. That's the case with Aspen Green, a small family business with a big triumph under their belts — obtaining the herculean USDA organic seal. Get in on handcrafted, full-spectrum CBD oil that's actually certified organic!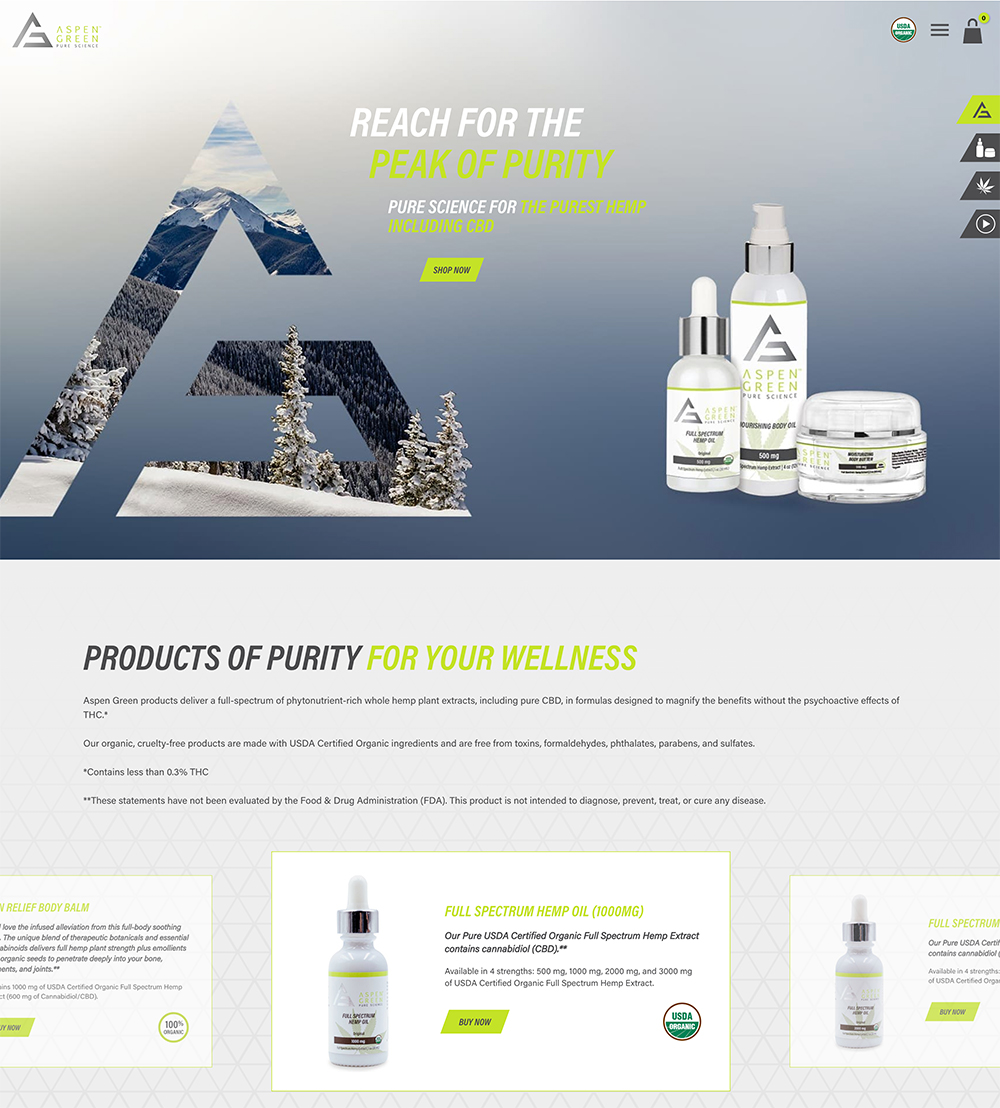 Aspen Green Affiliate
Program Offer
Aspen Green is a family-owned and family-run company that hits all the high notes for people looking for honestly organic, honestly full-spectrum CBD. Their hemp is grown under super-strict organic guidelines in Colorado; so much so, the brand's CBD oil is actually certified organic. Their entire CBD tincture line also bears the USDA organic seal!
Organic certification is a rare thing in the CBD industry. Getting the coveted seal is a costly, time-consuming endeavor, and hemp oil extracts particularly present even more hurdles than other products. It's easy to see why only a few elite CBD manufacturers make the cut.
Aspen Green is one of them.
You'll find hundreds of CBD brands stating their products are 'organic', but Aspen Green can actually prove it. They also happen to go above and beyond industry standards for safety. These guys test for all the things you're looking for and even stuff you're probably unaware of.
Want the entourage effect? This is the place. Aspen Green's line is focused and strong, with strictly full-spectrum varieties backed by impressive tests that highlight their robust and totally organic CBD oil. Enjoy the potent CBD tinctures and topicals designed with quality and consistency in mind.
90 Day Cookie Length
Conversions happening within a within a 90-day window ensures you will get credit for the sale.
$50 Flat CPA Commission
Promoting the Aspen Green affiliate offer earns a $50 CPA on every sale.
10% Discount Funnel
Aspen Green affiliates use a 10% discount offer to incentivize their traffic, can double conversion.
And finally, many of us want to know that our money is going to an ethical organization, a positive company culture. Aspen Green checks this box too, donating its profits to multiple organizations that are making the world a better place. Everybody wants a hero, and Aspen Green just might be the frontrunner for the title in the CBD business.
How to Make Money Promoting Aspen Green
Earning the USDA organic seal in the CBD marketplace for such a small company says a lot about Aspen Green. This is a brand that's deeply invested in producing top-of-the-line products for years to come and do things from a mission-driven standpoint. More CBD brands should follow their lead, and we're therefore thrilled to include Aspen Green in our affiliate lineup.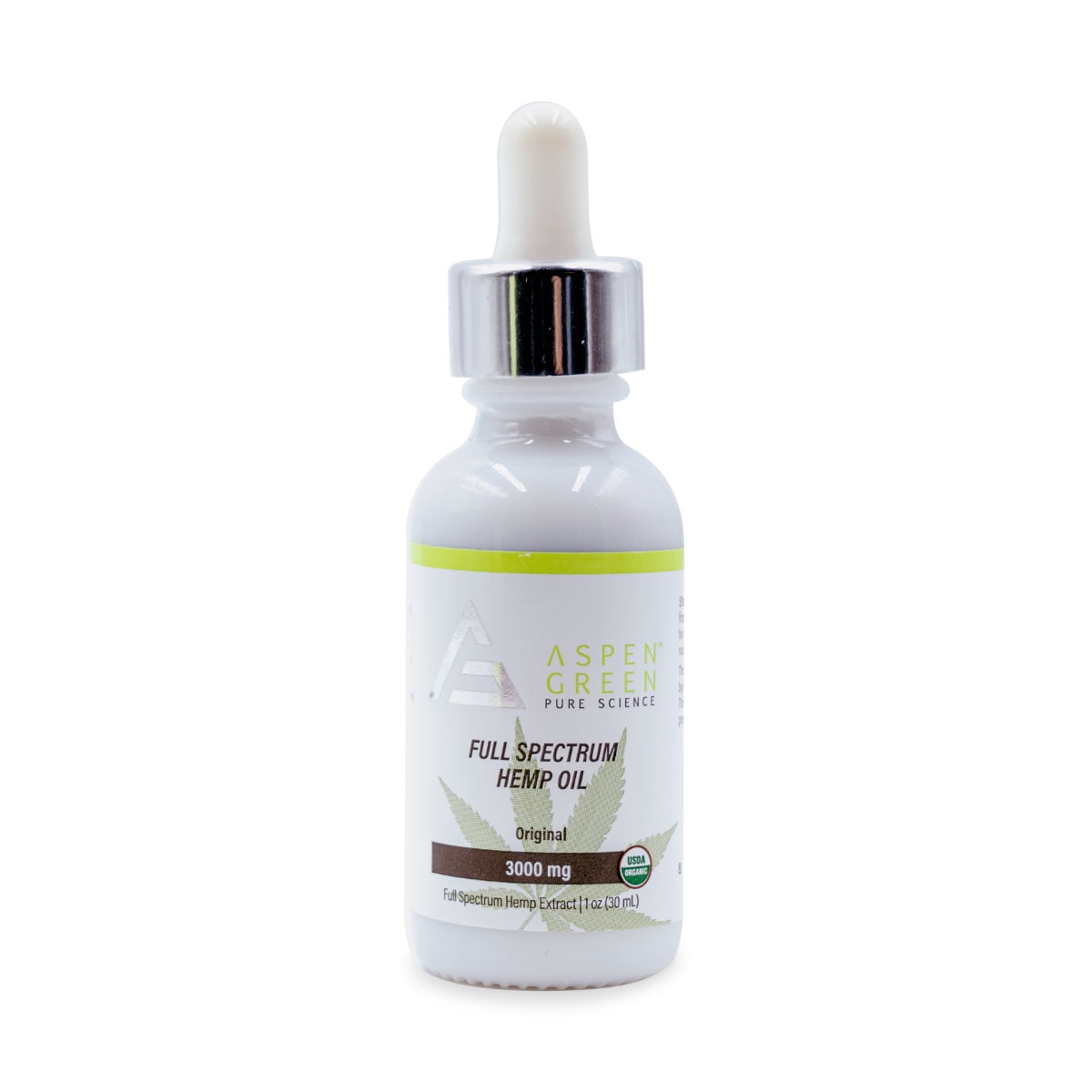 Why RevOffers Performance Marketing?
As an affiliate, you are aware that there are many poor brands with empty products out there, and a few amazing brands with ultra-premium products to promote. RevOffers focuses on quality over quantity, we have the best list of curated CBD offers anywhere.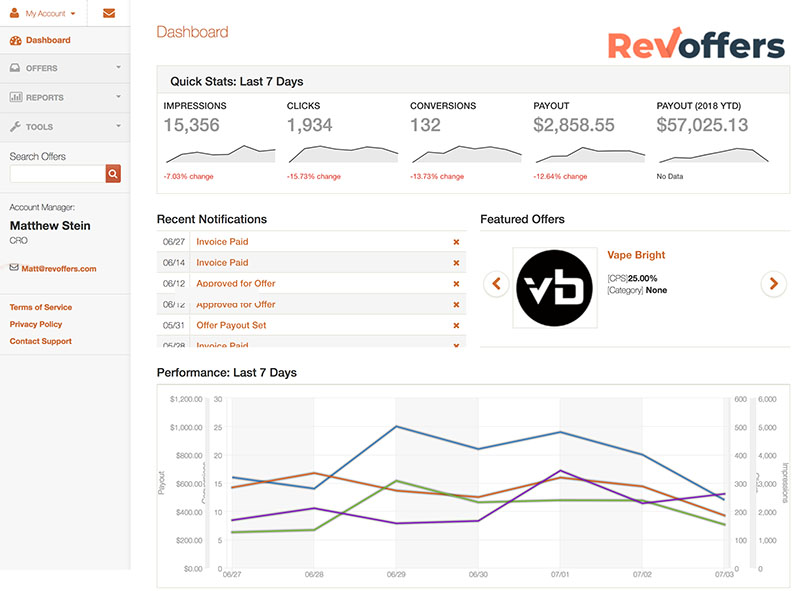 Why Affiliates Love to Promote with RevOffers
We curate the best transformational health products that are high-converting which allows our publishers to make even more money promoting brands they can believe in. Since RevOffers is an network, publishers have centralized access to multiple offers making it easy to promote, track and get paid.
RevOffers makes it easy for us to promote multiple offers all from one dashbaord - which means one payment too! With RevOffers we've been able to grow our affiliate revenue by 400% in just 3 months.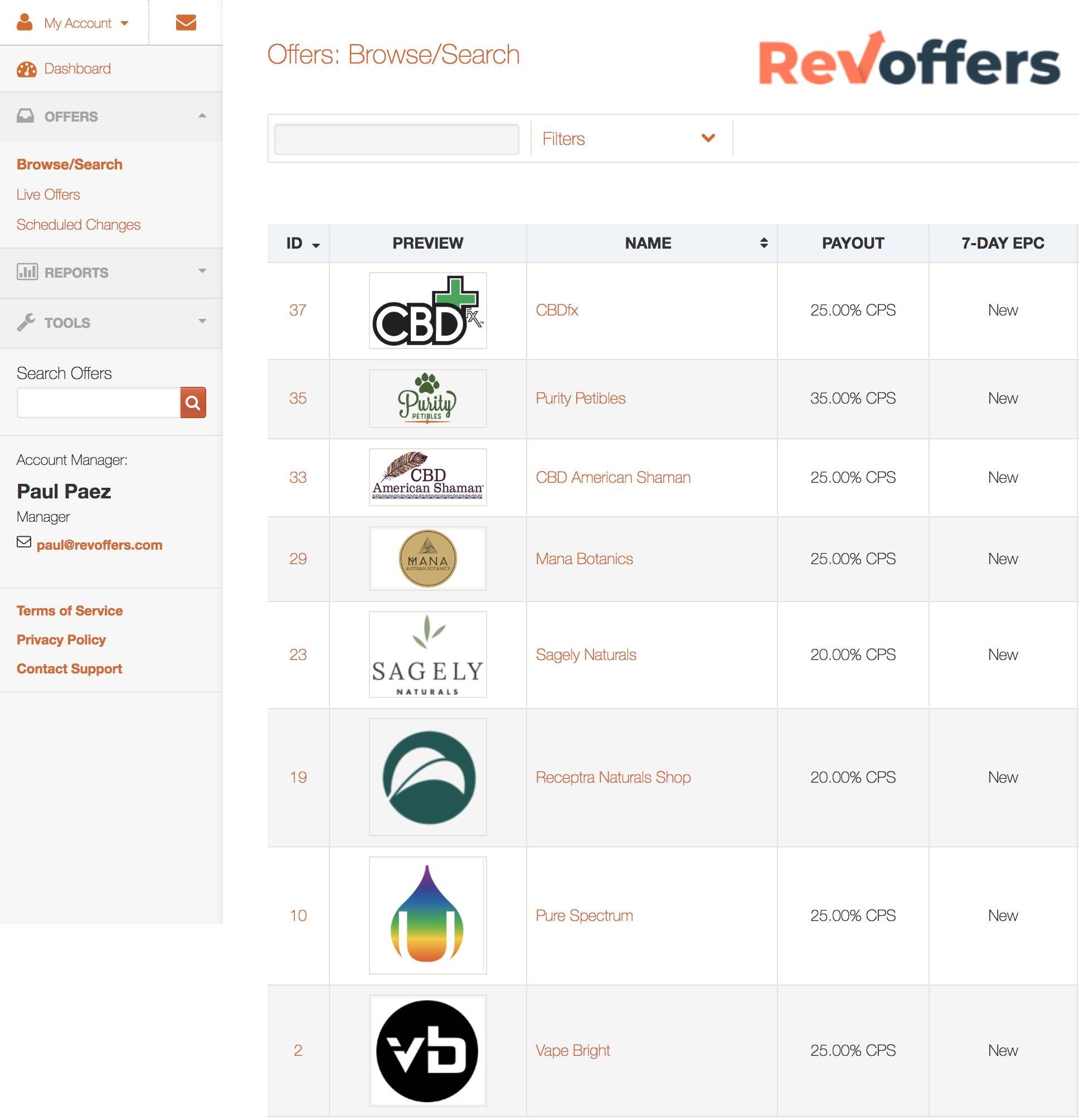 We are an Affiliate Network
We specialize in bringing affiliates like you high-converting offers with excellent payouts.
RevOffers creates deep partnerships with partner brands to ensure publishers actually get paid on time, every time. Joining RevOffers allows affiliates to leverage our curated collection of products in legal cannabis, natural health, and more. Putting multiple legal cannabis affiliate programs in one place simplifies and consolidates the process of making money with affiliate marketing.
Our Industry Leading Publishers